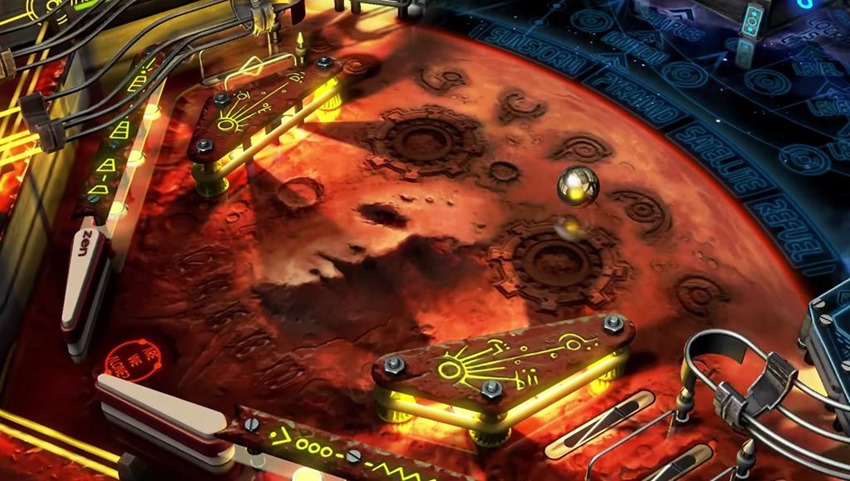 One of my current dreams in my never-ending pursuit of materialism, is to one day own a pinball table. I love the devices, mechanical marvels decked out in beautiful art and a stack of lights that tingles my brain with a vague sense of reward whenever I bust a high score. Owning one is hard enough what with all my cash having been unwisely dumped into the Sh*tCoin crypto-currency, never mind the space required to own one.
The best alternative then, has been Zen Studios and their Pinball FX2 series. The setup is simple: Download the free client, pay a few bucks for whichever table suits your fancy and yell at the screen whenever your ball has managed to work its way into those no-mans land corners on the side that you can't tilt your way out of. There's been a fantastic selection of themed tables that have regularly updated the platform for wizard skills, expanding its presence from PS3 and Xbox 360 on to more current devices such as the Xbox One and PS4.
With Pinball FX3 however, Zen Studios is bidding the older generation farewell. Naturally, those older generation fans have concerns, as they're worried that all of the tables bought on Pinball FX2 won't carry over to the sequel. Fear not! The "majority" of that content will survive the sequel transition to current-gen. Speaking to Eurogamer, Zen Studios detailed their plans for transferring as many of those tables over as possible:
We will be confirm the table roster in the coming weeks. There are some tables not making the jump to Pinball FX3 due to business / licensing challenges. Zen has been developing licensed content for almost seven years now, and not all agreements have language that allows us to move from platform to platform. That said, there are a handful (literally) of licensed tables that we will have to, very sadly, leave behind.

However, we are super excited for new content and exciting tables coming day 1 to Pinball FX3. Zen is always happy to provide our players the best value possible, so we are excited they can bring their content from PFX2 / ZP2 to PFX3 at no charge, and also giving them many new reasons and ways to enjoy this content.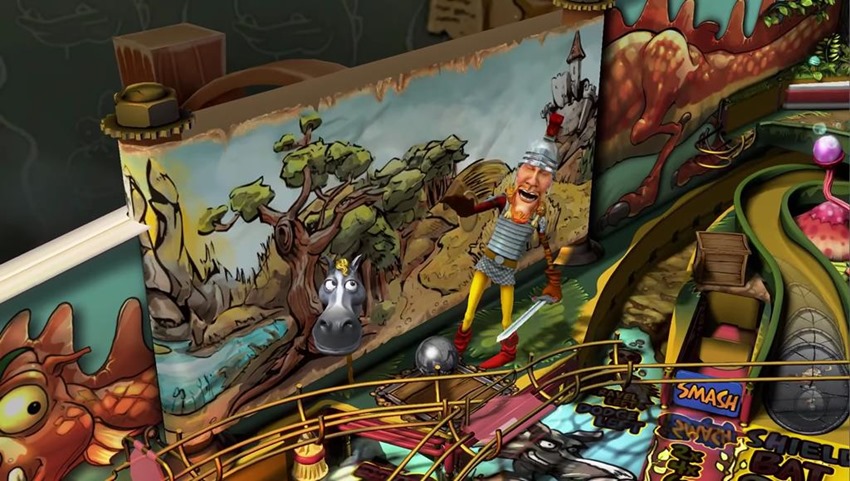 So what's different in Pinball FX3? Not much from the looks of that launch trailer, although Zen Studios are touting a more competitive sense of community with their latest sequel. "Designed to bring the community together like never before, Pinball FX3 is built around multiplayer match-ups and competitive tournament play," the studio said in a press release.
Zen Studios also placed a strong focus on helping players become more competitive, and have designed new single-player modes featuring special challenges that will help players develop their skills as they connect with the Pinball FX3 community.
If Pinball FX3 follows the same format as its predecessor, it'll be alright. A free platform with a taster of a gratis table to check the action out on, I'm hoping to see some more spectator options in the proper sequel. There's something oddly cathartic about watching a small silver ball get whacked continuously across the screen.
Last Updated: June 29, 2017