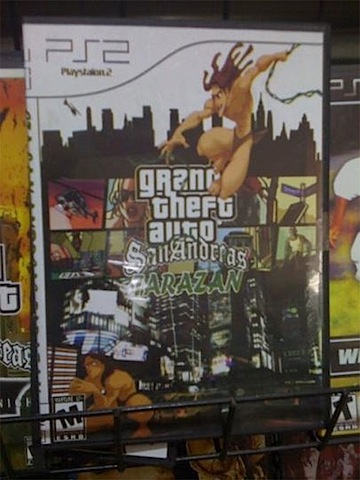 While we at Lazygamer.co.za do not condone piracy in any way, shape or form, we definitely have a good reason to love their designers today, and this image shows why.
According to what you see in this image, you can now go to a dodgy store and pick up a copy of "GTA: San Andreas Tarazan" for PS2. Yes, Tarazan.
I'm actually really interested to know what game is actually in that cover. Knowing how these sketchy pirate games work, it's probably 4 different versions of Super Mario for the NES.
So then, who is interested in a GTA/Tarzan, sorry, I mean Tarazan crossover? I think it would be great, kind of like playing Crackdown with less clothing.
Source: Kotaku
Last Updated: April 30, 2009