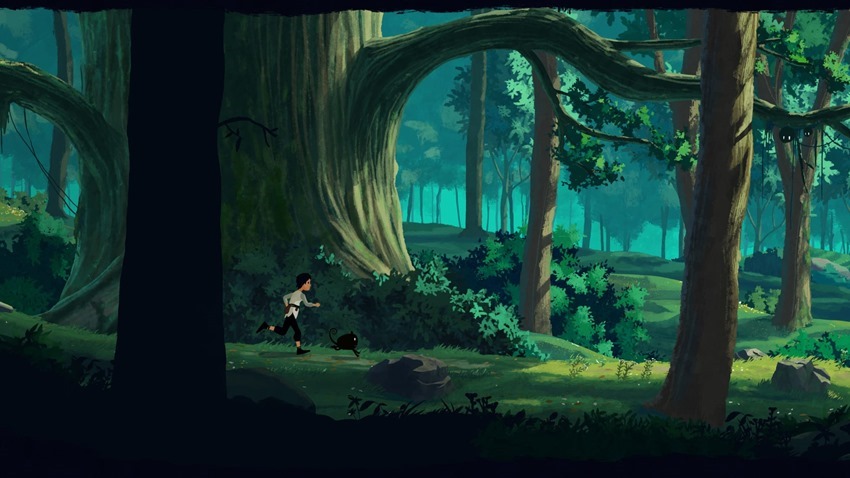 Planet of Lana. Lana. LANA! LAAAAAAAAAANAAAAAAAA! Danger zone.
Okay now that I've got the obvious Archer joke out of my system, let's talk about the game. As revealed at Summer Game Fest, Planet of Lana is coming from indie developer Wishfully and SteamWorld Quest publisher Thunderful, and by the assorted gods does it look gorgeous.
Billed as a cinematic puzzle adventure game that follows a young girl and her adorable feline-like companion–which I've only known about for a few hours but nothing better happen to it so help me–the titular planet that the game takes place on is a mix of scenic beauty and proper danger. There are hints of Limbo in its design, but it's the overwhelming beauty that's really catching my attention.
Everything has a hand-painted look and feel to it, and the fact that every background looks good enough to frame and hang on the wall definitely makes for one eye-catching game. "A planet that used to be a place of undisturbed balance between human, nature and animal has now become something else entirely," the game's official synopsis reads.
The disharmony that had been in the making for hundreds of years has finally arrived in the form of a faceless army. But this is not a story about war. This is a story about a vibrant, beautiful planet –and the journey to keep it that way.
Like most games, there's no concrete release date other than 2022, but Planet of Lana will be painting its way onto Xbox One, Xbox Series X|S, and PC via Steam.
Last Updated: June 11, 2021