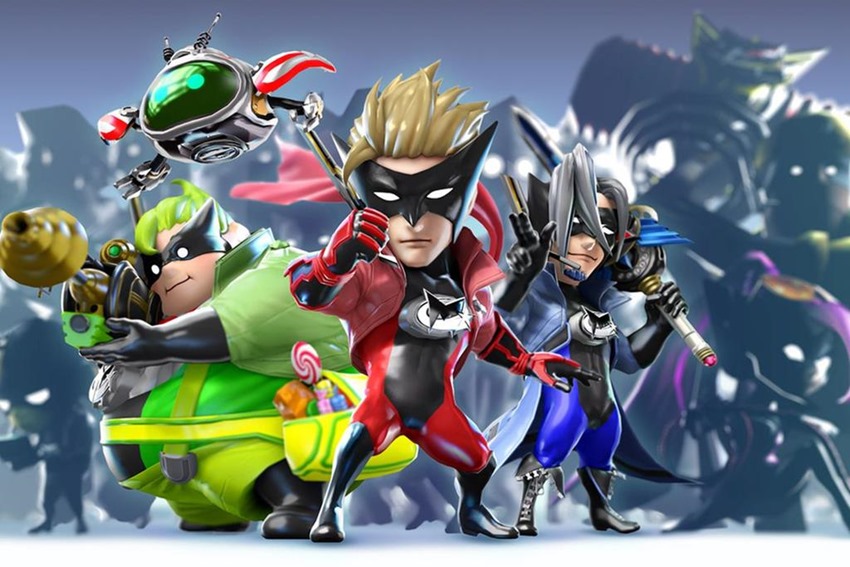 Battle royale games. They're all the rage these days, with this year's upcoming gaming extravaganza looking ready to rebrand itself as Battle RoyalE3. Here's a novel idea though: Imagine a battle royale, but everyone works with you instead of against you in pursuit of a paltry poultry reward. Such a game does exist, having been made years ago.
Unfortunately, few people played Platinum's magnificent The Wonderful 101. Quirky, colourful and delightful, this was Platinum at their most creative and energetic. Fun fact, I didn't even click with The Wonderful 101 at first, but it slowly grew on me like an ugly mole. It's a fantastic use of the Wii U hardware, and a game that Platinum wants audience to revisit by the sound of things.
At Reboot Develop last week (via VG247), The Wonderful 101 director Hideki Kamiya and Platinum Games' Atsushi Inaba revealed that the studio was chatting to Nintendo about reviving the game for the Nintendo Switch. It's not the first time that Platinum has hinted at bringing The Wonderful 101 back, as the studio still tweeted an image of the game's core cast playing around.
And that is something that I'd back wholeheartedly. The Nintendo Switch is carving out an identity for itself as a second chance console, one that takes the best underplayed titles of the Wii U era and gives those games a new lease on life. It'll most likely be a while before Platinum gets cracking on that port of a project though, as the studio is currently neck-deep in development on Bayonetta 3 and the mobile game World of Demons.
Still, it's going to be:
WONDERFUL!
Last Updated: April 23, 2018