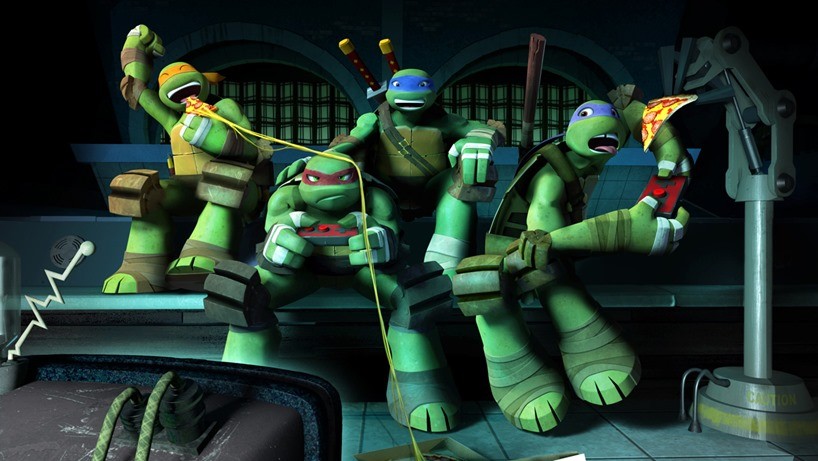 Platinum games knows action. From Vanquish to Bayonetta, the Japanese studio has managed to consistently nail the pacing, timing and depth of an interactive action sequence in their games and created some cult classics along the way. Like my overturned vote for the Lazygamer game of the year for 2015, Metal Gear Rising: Revengeance.
But for reals, Platinum did knock out a fantastic action game this year in the form of Transformers: Devastation. Not the biggest game ever made, but a dedicated slice of 1980s G1 nostalgia featuring the robots in disguise that was coupled with a fantastic combo system and transformations. Really damn good stuff. And it looks like Platinum is dipping back into that well of classic cartoon memories, with a heroes in a half-shell adaptation.
That's according to a rating on the Australin Classifications board (via AGB), which revealed the game to be Teenage Mutant Ninja Turtles: Mutants in Manhattan. Said title also popped up on the Brazil Ministry of Justice a few weeks ago. The current rating details a game that will hit PlayStation 3, PlayStation 4, Windows PC, Xbox 360 and Xbox One.
Once again, Activision will publish, much like they did with Transformers: Devastation and The Legend of Korra. It seems to be a new niche for Platinum, who are complementing bigger projects such as Scalebound, Star Fox Zero and Nier: Automata with smaller downloadable games such as this. And I have zero problems with that.
It's hard not to know who the Teenage Mutant Ninja Turtles are these days. They've been around for decades now, and existed in various incarnations. Maybe you grew up on the original 1980s cartoons or the live action films. Maybe you tuned into the early 2000s cartoon reboot where Leonardo tried to make a push-scooter EXTREME. Or maybe you're watching the current Nicklelodeon version of the pizza-chomping heroes, a series which is consistently fantastic so far, even in its fourth season.
And I'm looking damn forward to seeing how Platinum handles the four turtle brothers, with their signature style.
Last Updated: December 1, 2015