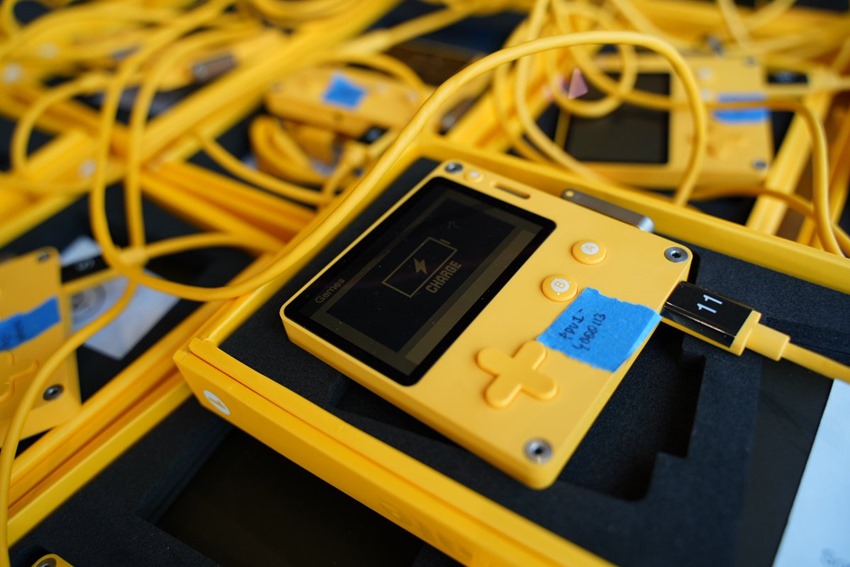 Sure, you've got 4K resolutions, HDR support and a vast library of games to choose from, but does your video game console of choice have a crank? Chances are probably slim to none on that front, unless you happen to have ordered the latest piece of hardware in the hotness department. Called the Playdate, the publisher behind Firewatch and that upcoming Untitled Goose game that allows you to wreak havoc as mother nature's greatest terror has revealed a tiny and adorable piece of gaming tech.
Developer Panic's Playdate is aimed at spreading indie love, and it aims to do so with a handheld box that features some eye-catching plastic curves within a 74 x 76 x 9mm body. Added to that, is everything you could ask for in controls and an interface: A d-pad, two buttons and a 2.7" black and white screen. All that and more:
USB-C
Bluetooth
Wi-Fi
Rechargeable battery
Headphone jack
As for the crank on the side? It's not a quick way to recharge the battery with kinetic force, but rather a new method of input for games that Panic wants developers to try their hand at. In one game, players can mess with the timestream to help aid them in their adventure, winding it back and forth so that they can solve puzzles. "Playdate isn't trying to compete with the other devices that we already play and love," Panic explained on their website.
It's designed to be complementary. It's designed to deliver a jolt of fun in-between the times you spend with your phone and your home console; something to fill the moments when you just want a game you can pick-up and play.
As for games, the Playdate will release games with a seasonal model. Players will have one game on launch, with a new game unlocking every week and providing owners with a wide variety of content: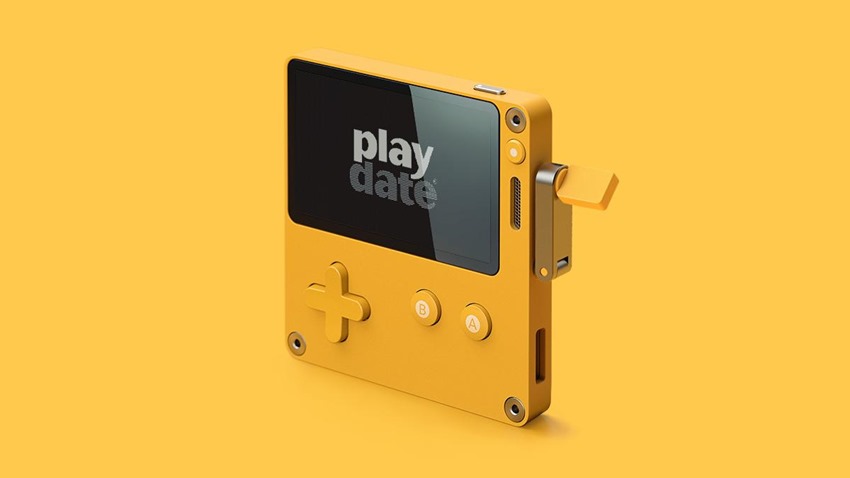 Some are short, some long, some are experimental, some traditional. All are fun.
Also the title of your sex tape heyoh there's my one for the week. Crankin's Time Travel Adventure from Katamari Damacy designer Keita Takahashi will be the first game on offer when Playdate launches, while other indie heavyweights such as Zach "Really Bad Chess" Gage, Bennett "Getting Over It" Foddy and Shaun "The Last Rocket" Inman will also chip in on game duty for the device.
It'll cost you $149 to get a Playdate, which admittedly isn't exactly cheap nor is it too expensive. What it is, is a niche and adorable little device with some wild ideas attached to it. Expect to see the Playdate out in the early part of 2020. I think I might want this more than a PlayStation 5 in the next generation of gaming.
Last Updated: May 23, 2019