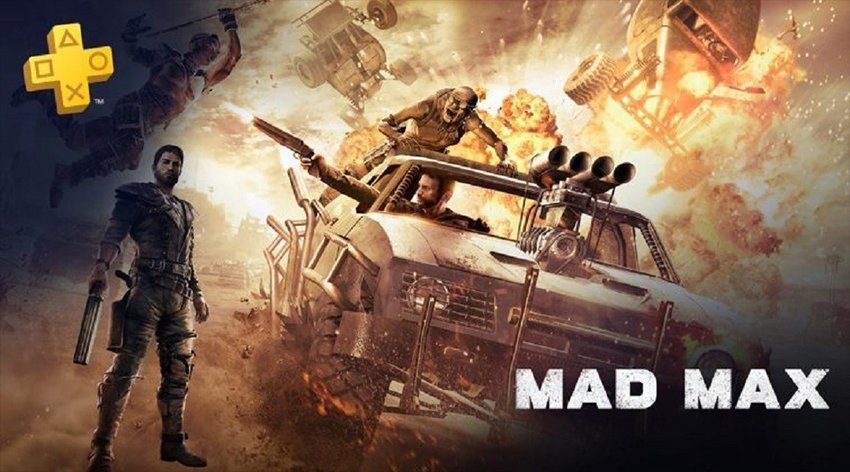 This month's PlayStation Plus Instant Games collection is probably the finest the service has ever had. Subscribers received two full retail games – that both happen to be shining jewels in the PlayStation 4 library. You can't really top Bloodborne and Ratchet and Clank, and that offering isn't being bested this month. Still, it's not a bad selection of games coming.
Next month players will get to roam the desert sands in range of post-apocalyptic vehicles in Mad Max. It's an entirely decent game if you can look past its faults.
"Hot off the critical success of Mad Max: Fury Road, the titular game is a mixed collection of superb driving and lackluster fisticuffs. It's not a terrible game and it's a far cry better than anything else on the market that has a tangible link to a film franchise – thanks to a world which oozes detail and lore.

Mad Max is like an old car with high mileage. It's got some faults, but if you can ignore them, you can enjoy the ride."
The other game coming next month for PlayStation 4 users is the delightfully good Trackmania Turbo (which Xbox Games with gold users received in October last year). PlayStation 3 owners can look forward to In Space We Brawl and Toy Home, neither of which I can honestly say anything about because I've not played them. PlayStation Vita owners get the quirky brawler 99 Vidas, along with the frankly abysmal Q*Bert rebooted, which is also a cross play gamer with PS3 and PS4. It's not a terrible month, but it's also not an especially good one.
To sum:
Mad Max (PS4)
Trackmania Turbo (PS4)
In Space We Brawl (PS3)
Toy Home (PS3)
99 VIDAS (PS Vita)
Q*Bert Rebooted (PS3/PS4/PS Vita)
Last Updated: March 29, 2018