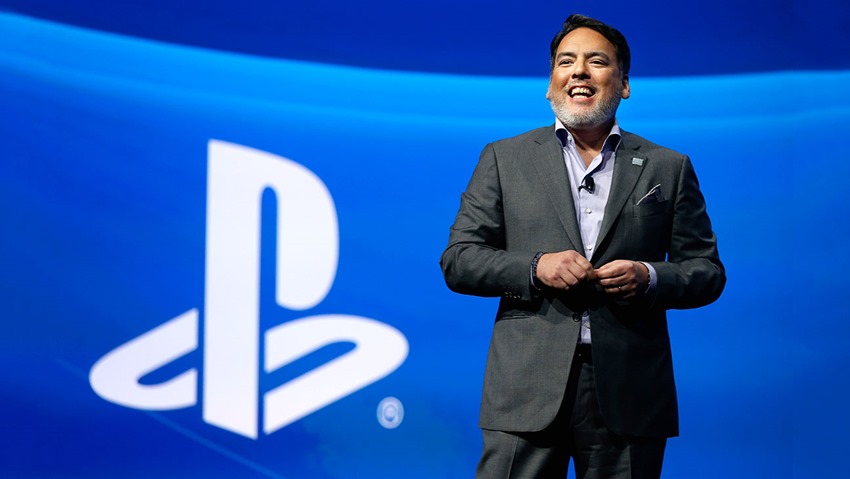 If this latest gaming generation was anything to go by, then the greatest success stories of the big three in the industry is a story that was shaped by a select group of guys in suits. Except for Phil Spencer and his catalogue of T-shirts that I have vowed to steal. Point is, one of those suits is Shawn Layden. Or to be more precise, was.
Sony has announced that Layden will be moving on from the company, vacating his position as chairman of SIE Worldwide Studios and presumably creating a vacuum that can only be filled by white-collar workers forcing their interns to battle to the death with office supplies and armour scavenged from 1980s power shoulder blazers. With no successor currently in mind and no reason for his departure, it's a bit of an odd exit given Layden's tenure.
A regular face at Sony's E3 press conferences (No for reals, Sony actually used to be at E3 with some BIG games!), Layden began his tour of duty at the Japanese company all the way back in 1987, eventually reaching the position of vice president of Sony Computer Entertainment Europe and president of Sony Computer Entertainment Japan.
Layden lost his position as president of Sony Interactive Entertainment America in 2018 when the company decided to refocus and smoosh many of its divisions into each other, with Sony explaining that Layden would be more focused than ever on their games division. It's the end of an era then, as the PlayStation 4 enters the twilight phase of its lifecycle and the PlayStation 5 prepares to take over, something which Layden's departure will only amplify.
Who will take over from the man who helped steer the brand to fantastic new heights? No idea, although maybe a wild Kevin Butler could throw his hat into the mix. Stay tuned.
Last Updated: October 1, 2019