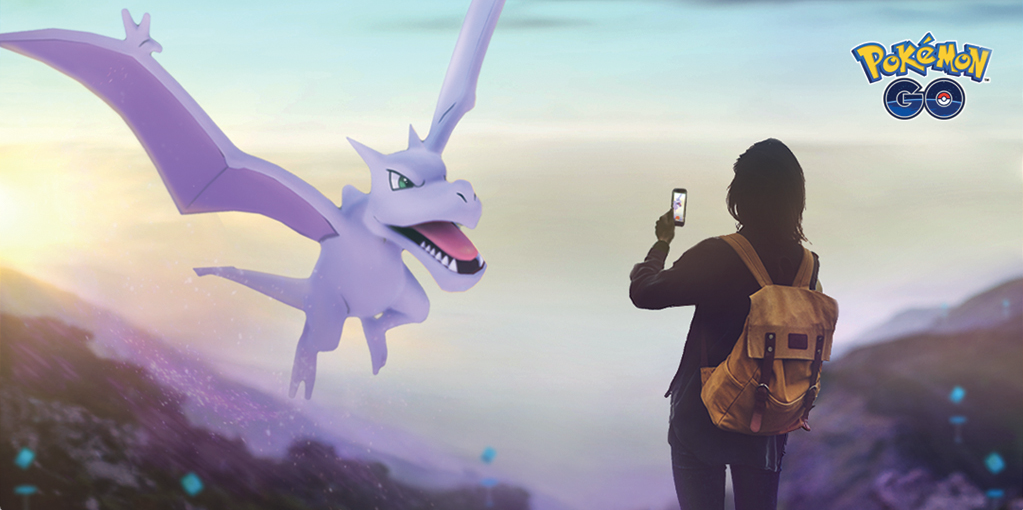 Heads up Trainers! Pokémon GO's next event is just around the corner. Dubbed "Adventure Week", this latest special event is much like the Water Festival of a few months ago, which saw Magikarp aplenty and managed to net a Gyarados for a lot of trainers (including me). This time the focus is on Rock-type Pokémon, with a few extra bonuses.
To start with, you can expect to see more Onix, Kabuto, Aerodactyl and Sudowoodo in the wild. This is great for me as I still haven't managed to evolve a Kabutops or Steelix, so I'll be out and about a lot over the next week. If that isn't enough to get you out of the house, Adventure Week also comes with a buddy bonus. During the course of the event, your buddy Pokémon will find candies at four times the usual rate. Again, awesome for me because Chansey candies take a painful 5 kilometres to earn, so I finally have a chance to get enough Candies for a Blissey.
Adventure Week will also see more items dropping from PokéStops, and an extra Adventure Hat in the Style menu, which will be free to all trainers. Poké Balls will also be 50% off in the in-game shop. All in all, this sounds like a much better event than the damp squib of the grass-type weekend. Not sure how that worked out for anyone else, but I caught nothing but water types.
Adventure Week will run from 18 May at 1 PM PT and ends on 25 May at 1 PM PT (that's 10 PM for GMT+2). See you out there!
Last Updated: May 17, 2017