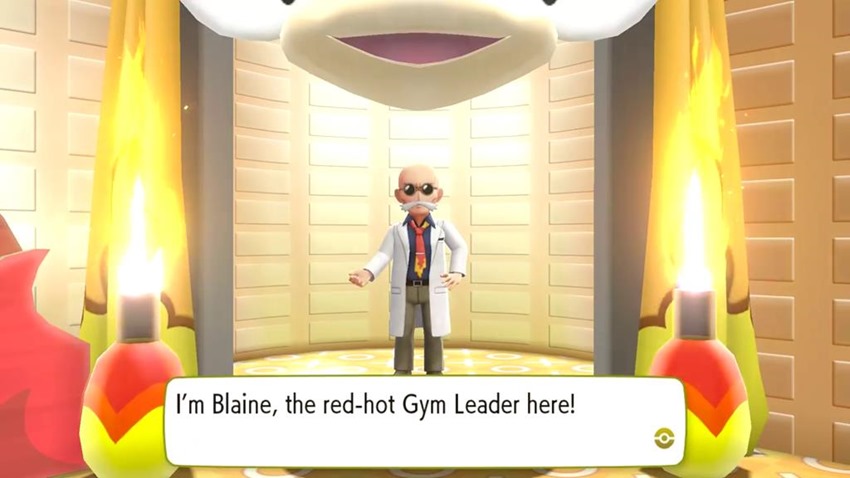 We're burning hot now baby! With a penultimate challenge left on the road to the Elite Four, the next stop on the Pokémon challenge journey is a trip to Cinnabar Island. There's nothing complex about the local gym leader Blaine, but take him lightly and you'll find yourself burnt to a crisp by his talent for handling the hottest of Pokémon types. How do you stand the heat and endure the blaze of Blaine? Here's how!
Gym Leader: Blaine
Pokemon Type: Fire
Reward: Volcano Badge
Location: Cinnabar Island
Blaine's Pokémon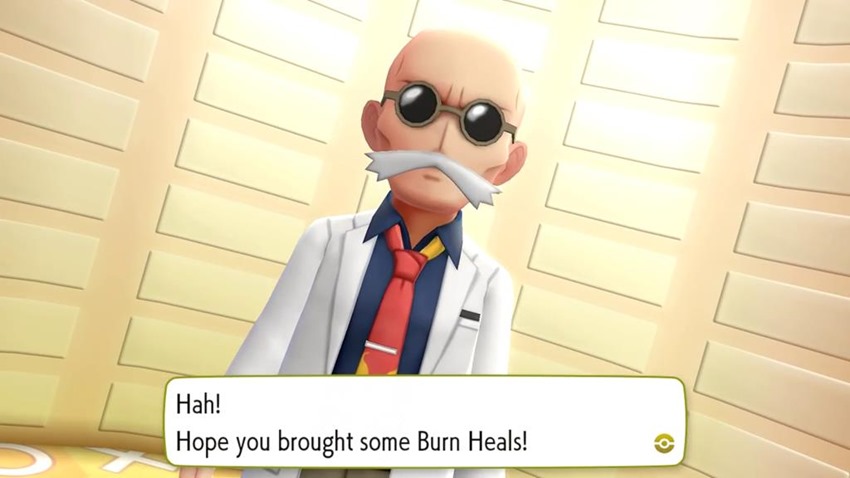 Pure fire all the way, Blaine fields a quartet of pyro Pokémon who give new meaning to the term firepower. So slap on some sunscreen, and prepare yourself for a battle with Blaine's Magmar, Ponyta, Rapidash and extremely speedy Arcanine.
Recommended Pokémon
This one ain't too difficult. Blaine's reliance on Fire-type Pokémon means that Water-types can provide a significant advantage to your team. Whether it's that Squirtle you picked up in Palette Town that has by now evolved into a Blastoise or any number of other Water-types added along the way, there's no shortage of capable partners. Throw in some Rock-types such as an Onyx or a Graveller for good measure, and you'll be more than ready to bring the heat to Blaine.
Rewards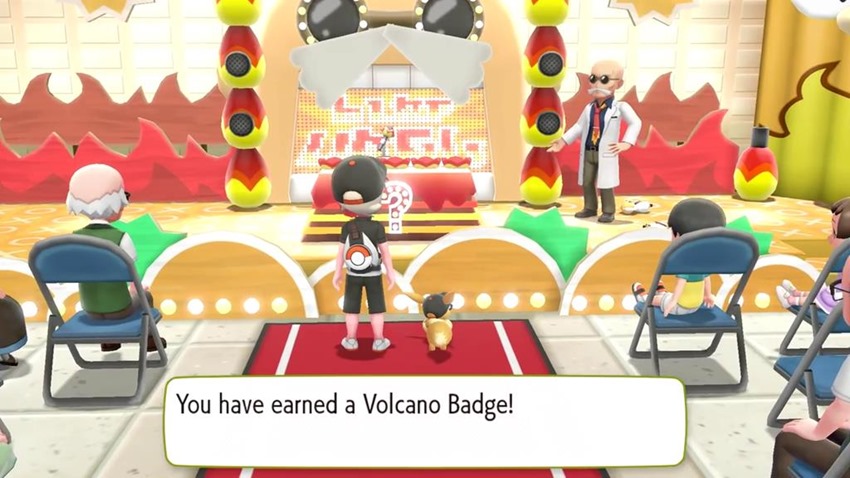 Once defeated, Blaine will hand over the Volcano badge. That badge slightly increases your special attack and special defense, while also signifying that you're ready for the final gym leader challenge: None other than Team Rocket's leader, Giovanni. Off to Viridian City!
Last Updated: November 16, 2018