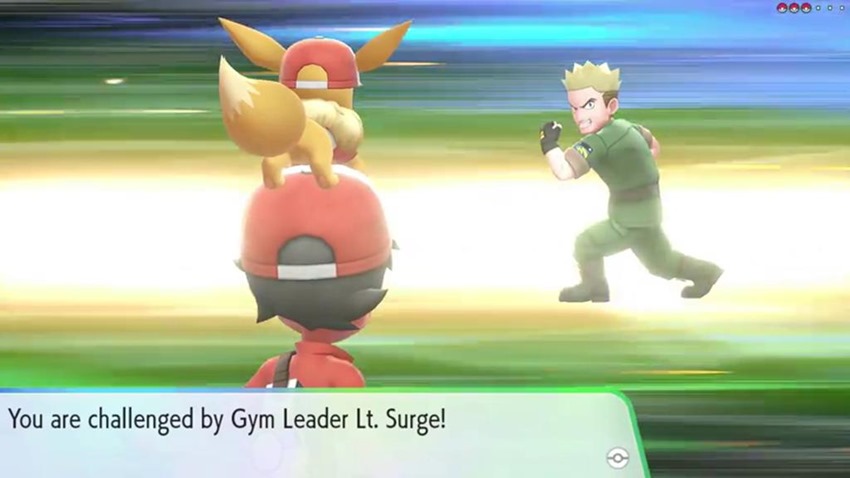 TEN-HUT! You think Pokémon is all fun and games? IT'S NOT, SOLDIER! Being the best, the very best like no one ever was isn't a challenge, it's a war! And when it comes to battle, only Lieutenant Surge is ready! The rough 'n tough gym leader of Vermillion city knows all about leading by example, and thanks to his speciality in Electric-type Pokémon he's ready for some real shock and awe! Here's how you can withstand the Blitzkrieg of Vermillion's dynamo!
Gym Leader: Lt. Surge
Pokemon Type: Electric
Reward: Thunder Badge
Location: Vermilion City
Surge's Pokémon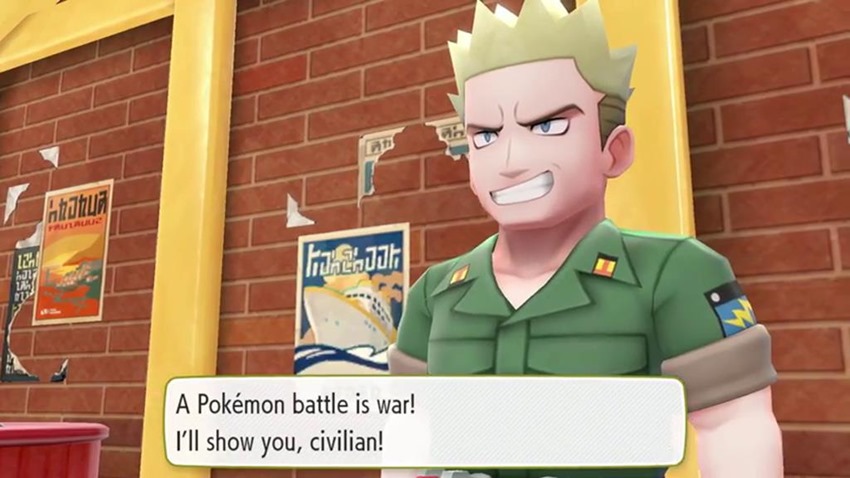 Nothing too complex here, Lieutenant Surge is all about zapping foes before they can launch an opening attack. Expect to cross wires with his Voltorb, Magnemite and Raichu.
Recommended Pokémon
Finally, a chance for your Charmander (Or Charmeleon at this point) to shine! While Fire-type Pokémon don't have any real advantages over Lieutenant Surge's forces, they don't have a disadvantage either and they can go toe to toe with his heaviest hitters. Alternatively, you can explore Diglett Cave outside of Vermillion City to catch a titular burrower, whose type advantage and relentless speed gives them a heck of an edge against Lieutenant Surge.
By now, you've also had a chance to capture a Geodude, whose various Rock-type techniques are also handy to have in your corner, although watch out for Lieutenant Surge's habit of paralysing your team with Thunder Wave attacks. A good defense is the best offense here, so
Rewards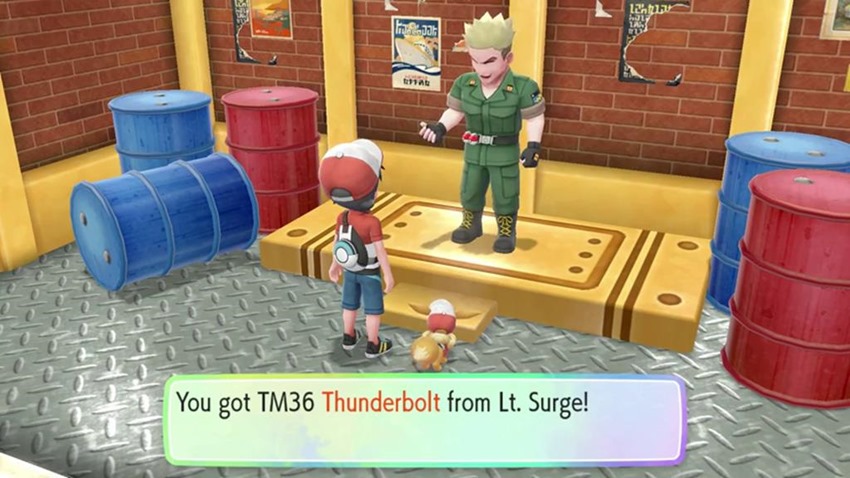 One beaten, Lieutenant Surge will hand over the Thunder Badge and TM 36: Thunderbolt.
Last Updated: November 16, 2018