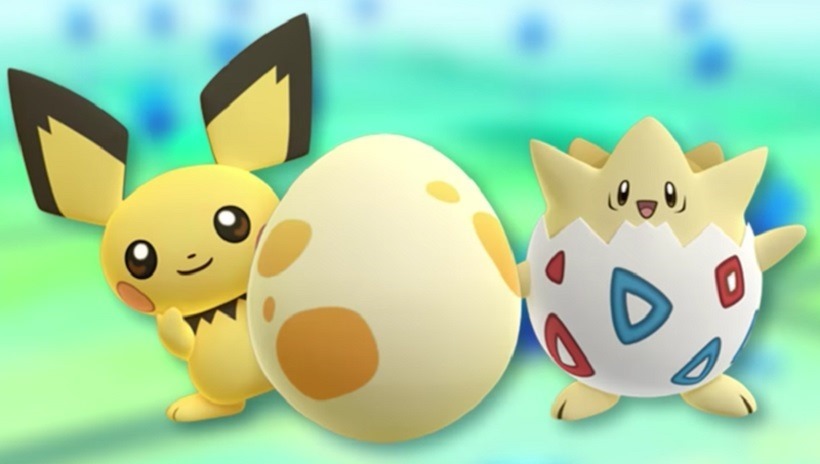 Pokémon GO has been easily the runaway success of the year, and it's been captivating watching Niantic cope with the overwhelming stress of launching a game that became a cultural phenomenon overnight. That sea of interest has subsided over the past few months, but it would be amiss to say that Pokémon GO isn't still drawing in trainers by the millions every day. And if you're one of those, there's now a small morsel of new content to look out for, as new Pokémon have started appearing in hatched eggs.
Niantic have begun rolling out some Generation Two Pokémon to their mobile game, with up to six new creatures available to hatch from 2km, 5km and 10km eggs. The Pokémon are the popular ones you'd expect, and include the likes of Pichu, Togepi, Elekid and more. You can see the cute baby Pokémon in the very brief reveal trailer below.
Each of the new Pokémon have their own drop rates, and are exclusive to certain types of eggs (as per usual). The full list of hatches can be found below.
Igglybuff and Cleffa hatch from 2k eggs
Pichu and Togepi hatch from 5k eggs
Magby, Elekid and Smoochum hatch from 10k eggs
It's important to note that not all eggs will contain a new, shiny Generation Two Pokémon. All 151 (more or less) from the original release are still around, so you're just as likely to catch a garbage Caterpie when hunting for your first Pichu. That's just the nature of Pokémon GO, and it's probably an aspect of the game you've accepted a long time ago if you're still booting it up everyday.
Outside of new Pokémon, there's also a festive Pikachu roaming around the egg pool. The special Pikachu will hatch with a Christmas hat on, and retain it through evolutions too. It's nothing if not a little adorable.
Last Updated: December 13, 2016