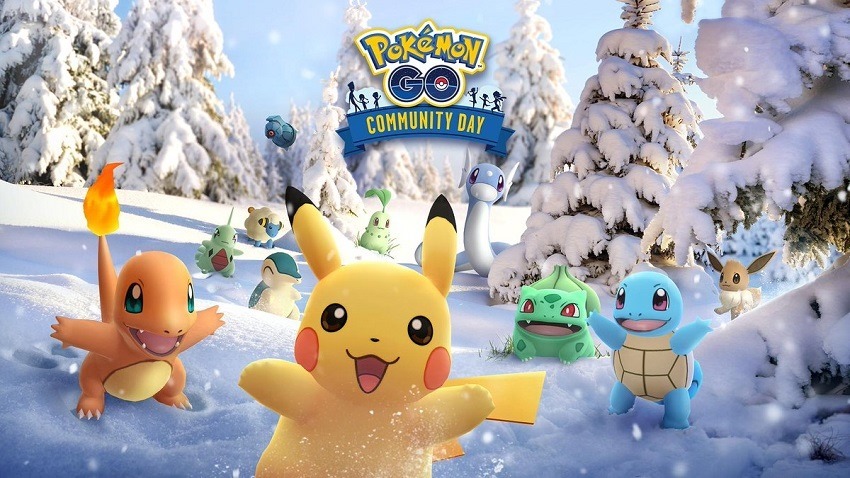 Pokémon GO's community days have been great. They get loads of players around the world to congregate around densely populated Pokestop areas, hunting down the monster on special for the weekend and praying for elusive shineys. Complete drivel if you haven't been playing GO, I know. All you need to know is that they're special, but sometimes life gets in the way. Taking place during small windows on weekends isn't always convenient, and developers Niantic know that. That's why the next community day won't only be longer, it's going to include every past Pokémon from this year.
Taking place during the last weekend of November (November 30, 2018, at 1 p.m. PST to December 2, 2018, at 11 p.m. PST to be exact), the extended Community Day will feature all Pokémon from previous ones this year, along with any special moves they might have had. This includes Bulbasaur, Charmander, Squirtle, Pikachu, Eevee, Dratini, Chikorita, Cyndaquil, Mareep, Larvitar, and Beldum, which just reminds me that I missed far more of these events this year than I care to admit. An extended window for catching them is also welcome, since there will be lots of hunting to do.
For three hours during the event, players will also be able to obtain special bonuses, including XP and Stardust rewards. The exact times and rewards can be seen below.
Special Bonus Date + Time
Europe, the Middle East, Africa, and India: December 1, 2018, from 10:00 a.m. to 1:00 p.m. UTC (GMT +0)
The Americas and Greenland: December 1, 2018, from 11:00 a.m. to 2:00 p.m. PST (GMT −8)
Asia-Pacific: December 2, 2018, from 12:00 p.m. to 3:00 p.m. JST (GMT +9)
Bonuses
Double Catch XP
Double Catch Stardust
Double Incubator effectiveness
Community Days don't take place at a specific place, but you'd do well to head to places where PokeStops are in abundance. Here in Johannesburg that's usually around Emmerntia Dam, and at the Pretoria Zoo if you're closer. If you have any advice for other spots around the country, pop them in the comments below.
Last Updated: November 22, 2018