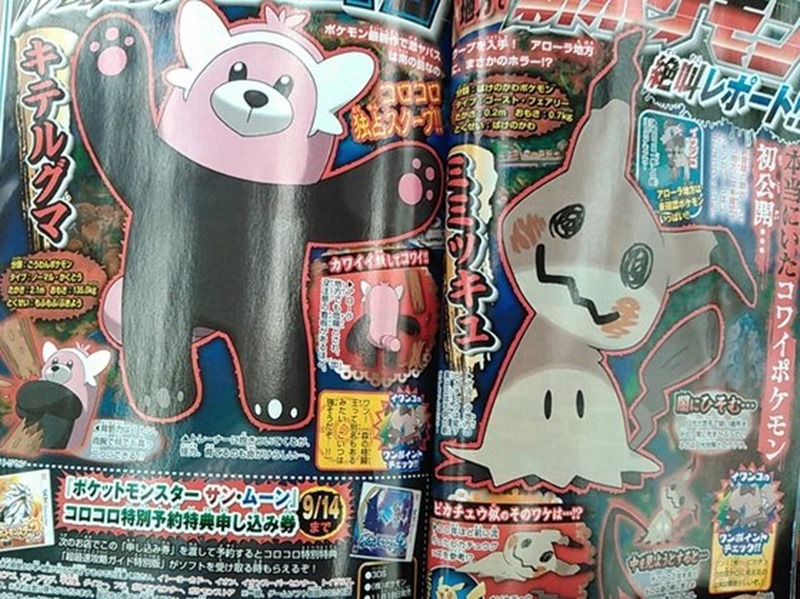 Gotta catch 'em all! While Pokémon Go may be hogging all the attention right now, expect things to change in the world of pocket monsters by the time Pokémon Sun and Moon arrives. There's a ton more Pokémon coming, and CoroCoro Magazine via Serebii has just revealed two new additions to the franchise, which will probably have English names soon enough:
Kiteruguma – Normal/Fighting bear Pokémon.
People who live in Alola are legitimately scared of this Pokémon, as he is really strong and can break humans in half while hugging them.
Mimitsukiy – Ghost/Fairy Pokémon
This Pokémon hates the sun so much that it hides under a piece of clothing. If you try to remove the cloth from it, you might be frightened to see what lies on the inside.
For more on Pokémon Sun and Moon, don't forget to hit our Pokedex to see all the new additions on the way for the big November release on 3DS.
Last Updated: July 12, 2016