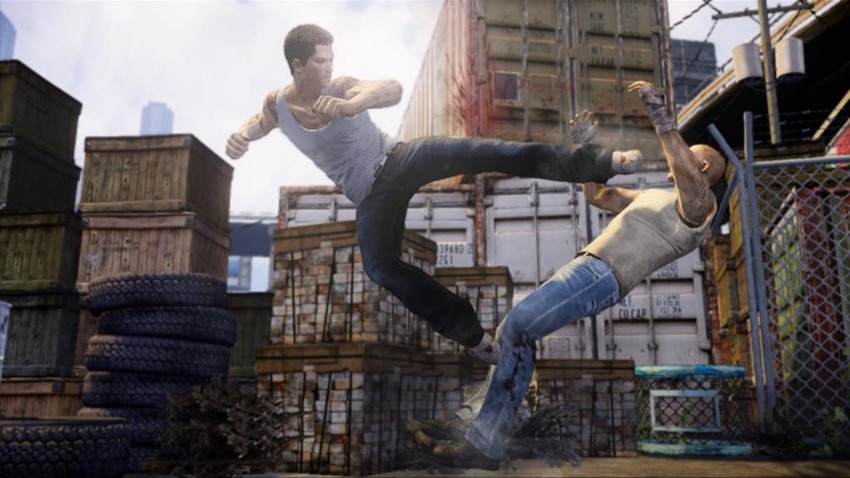 Back in 2012, I learnt that a man who never eats a pork bun is never a whole man. It was Sleeping Dogs that taught me that lesson, a Hong Kong sandbox of violence and mayhem that was utterly brilliant at the time. Its city was denser than my intelligence, you could (John) woo actress Emma Stone and the action?
Man, the action present in Sleeping Dogs. For a game that poached plenty of ideas from its genre contemporaries, Sleeping Dogs was incredibly gifted in the art of using the reverse of face-to-foot style kung-fu. While just about every action game around was still pulling an Arkham Asylum with a "press triangle" to evade mechanic, Sleeping Dogs took that idea and used it to out-Batman the dark knight himself by extending the mechanics of that system into a glorious sequence of punches and kicks.
That was the true lasting legacy of Sleeping Dogs: A crime thriller that paid homage to Hong Kong flicks such as Ballistic Kiss and SPL: Sha Po Lang. There's a link in that last statement: Donnie Yen, the greatest martial arts actor alive and still in action today. For years now, the actor has been linked to a feature film adaptation of the cult hit game. Years in which the project appears to have actually fallen into a dormant state, making its title even more apt.
Until now that is. "Sometimes great things take a bit of time,"Yen said in an Instagram post.
Sleeping Dog is motion, you guys ready for this?
If you missed out on the game itself, Sleeping Dogs has a fairly straight-forward plot. Undercover cop Wei Shen returns to Hong Kong, is tasked with infiltrating a Triad family that he has childhood ties to and finds his loyalty tested in the process. Basically The Departed, but with more spinning dragon kicks.
Sleeping Dogs has been in development ever since the game was released, with company Original Film tag-teaming with DJ2 Entertainment to produce the flick. It's as straight-forward an action film as can be in comparison to other video game movie adaptations, although honestly, I'll pay any ticket price to see Yen's ass-kicking talents in motion. Always remember to let sleeping dogs lie. Especially that pooch in the corner who mumbles in his sleep about the one time that he outran a cheetah.
Last Updated: February 5, 2018