There're a bunch of games that made me incredibly excited at E3 last year. Horizon: Zero Dawn was definitely one of them. We still haven't seen much since that original reveal, and rumor has it that the game will only come next year, but I'm still happy every time I hear anything about it.
This latest bit of information is about the world of the game. Thus far, all we've been told is that the world will be massive. However, thanks to a keen-eyed user on Reddit, it appears that we know where the game will actually take place; it appears that the mountains and monuments in the background are quite obviously in Colorado.
Just look at this view of Maroon Bells.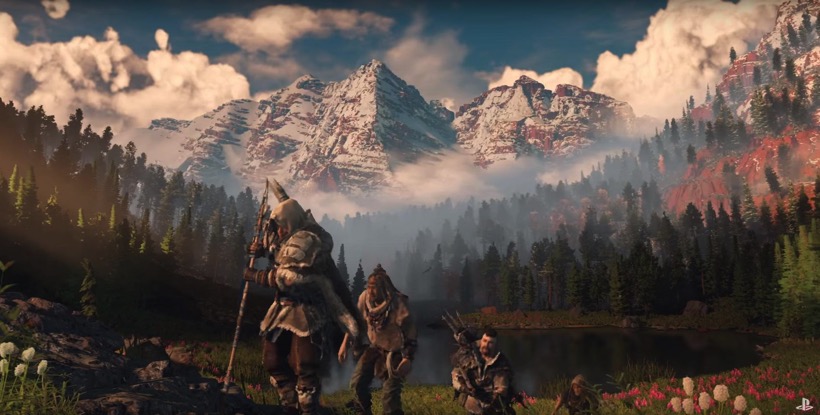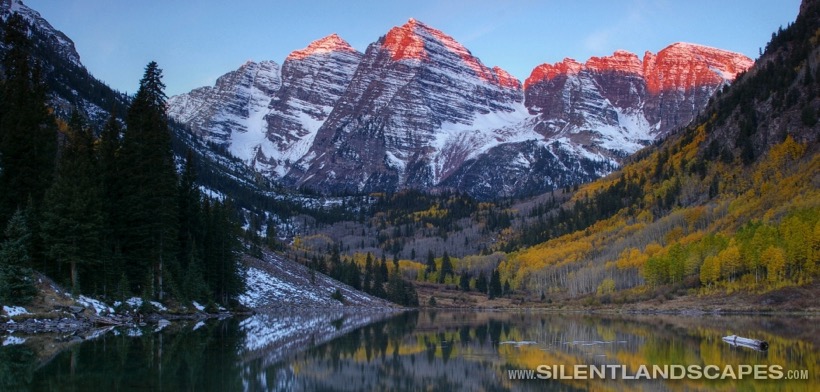 Or this one of Hallett Peak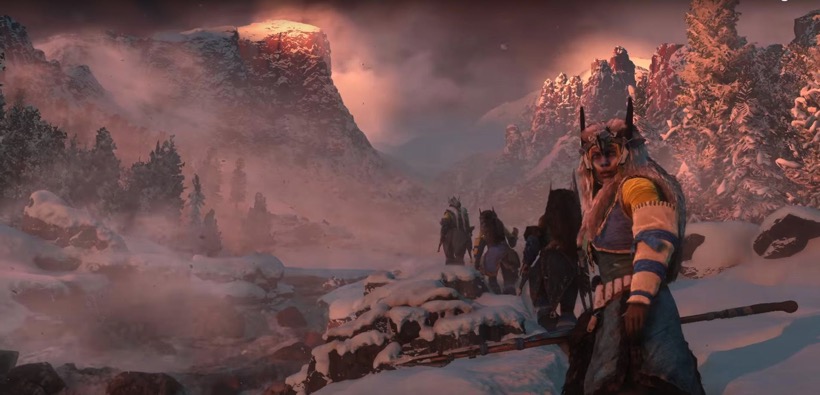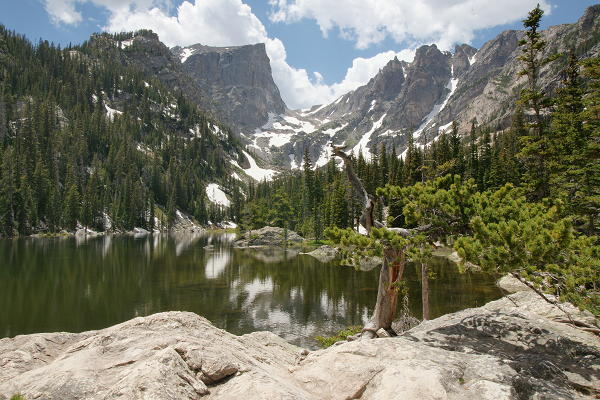 Or this one near Grand Junction.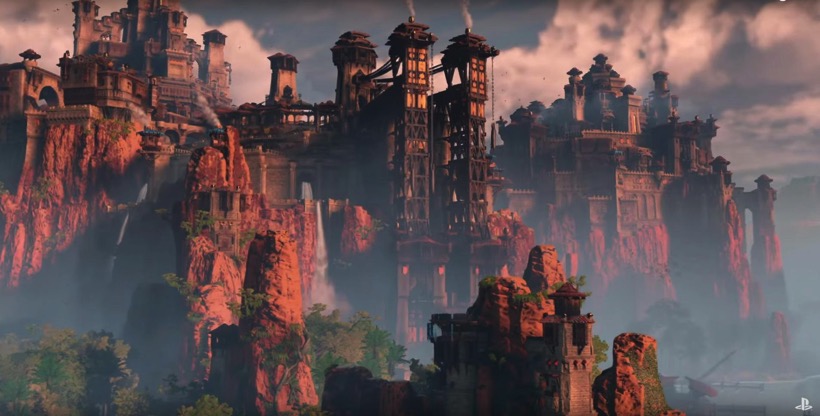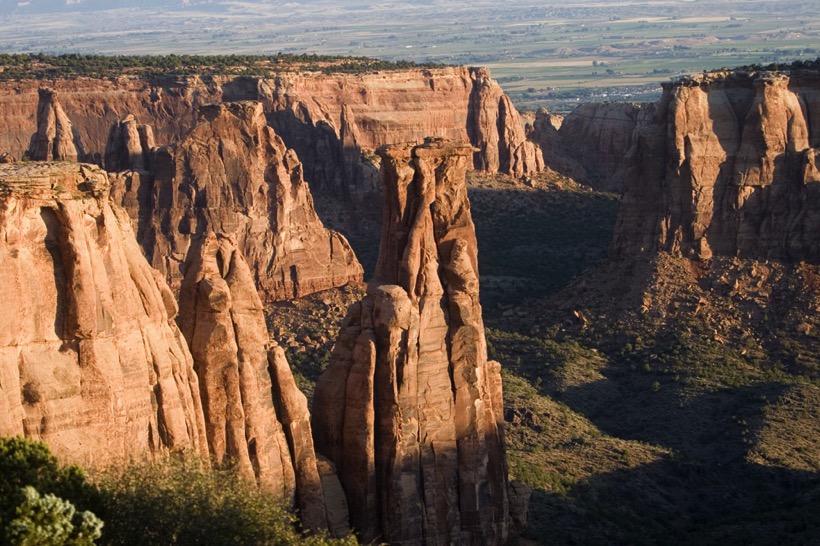 But the Redditor thinks that it's more than just the geological phenomenon that are shown in the trailer, with this ruined cityscape looking like Denver, including the Sports Authority Field.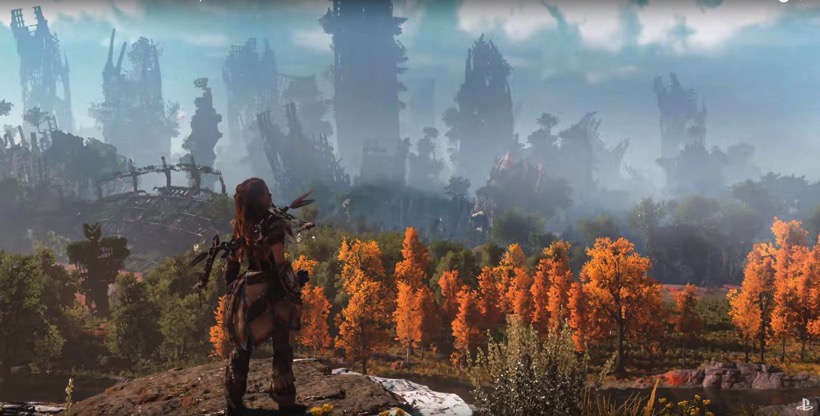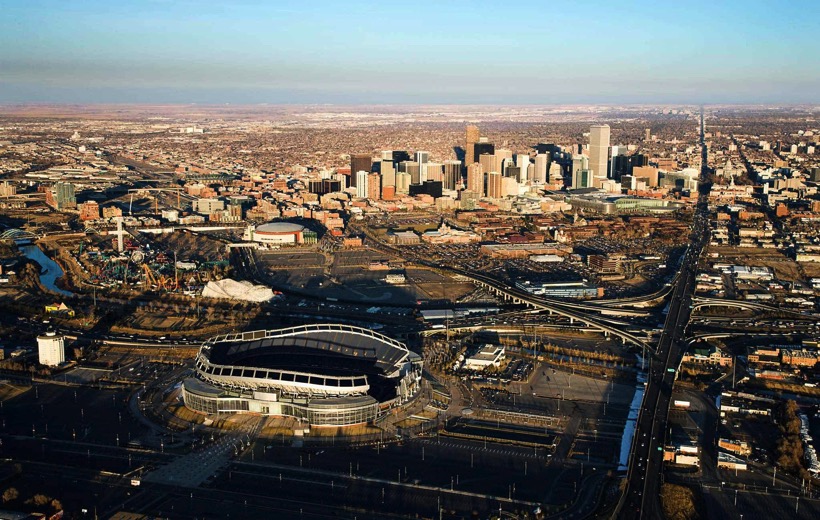 While I'm not totally sold on the last image, it would make sense. Between the cityscape and the landmark views of the mountains, this would place the game in a gorgeous 250 square mile (650 square kilometer) are of Colorado. Thanks to its unique topography, Colorado actually makes a great environment for a game like this with tons of mountains, plains and lakes to add plenty of variety to the map. As a game set a thousand years in the future, who knows how details of the landscape might change, but it certainly could work as a post-post-apocalyptic setting with relative ease.
It's also intriguing because there are plenty of archeological sites in Colorado where various fossils of dinosaurs and other prehistoric animals have been unearthed. It seems almost fitting for the robot dinosaurs of the game to make their debut in this area.
If it is true that the game is set in Colorado, it certainly sets the stage for an expanded universe. Could we see later adventures in Texas or Mexico, or perhaps Aloy eventually makes it to California to see the Pacific Ocean. That probably won't happen in this first game in the new IP, but if it's successful there are still plenty of environments the game could tackle in the future.
Last Updated: May 3, 2016