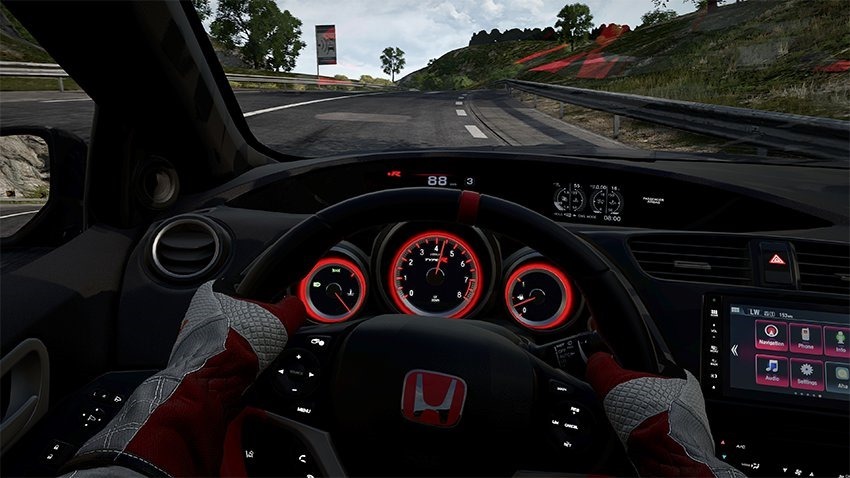 Project Cars 2 is out tomorrow, and it's a motorsport simulation game from the car-obsessed folks at Slightly Mad Studios. They're the same people behind the fantastic and underappreciated Need for Speed: Shift series of games, which blended a bit of simulation with the series usual arcade racing roots.
In a frank interview on a stream with SpotTheOzzie, Slightly Mad Studio's Head Ian Bell related why there was no Need for Speed: Shift 3. He also let loose on EA, who he called "Corporate Monsters," claiming they were nearly responsible for killing the company.
"We made a game called Need for Speed: Shift, we made a game called Shift 2 and EA came to me and said "We'll give you 1.5 million if you agree not to talk to any other publisher, to agree any other games or work on any other arrangement with any other publisher. And we'll give you 1.5 million and we'll sign Shift 3". So I said OK. That sounds like a good deal. I took the 1.5 million, I paid the guys, lots of bonuses, and two weeks before we were due to start Shift 3 it was cancelled. With no warning. They said "We are not doing that anymore.""
Bell claims that EA tried to then poach staff, steal their technology and ruin the company. There's certainly no love for EA from Slightly Mad.
"We were in trouble, we had nothing left. We were done. They literally destroyed our company. They tried to kill us, they tried to steal our technology as well. They tried to fuck us over, there is no other way to put it. That's what they tried to do. And we have no love for EA and this company."
The Project Cars series has since been a successful one, but the company's next game might be even more so. In the same interview, and perhaps after a glass or two too much wine, Bell suggested that slightly Mad might be working on a Fast and the Furious game series.
"Guess what the latest Need for Speed game is doing, and have a think about which Hollywood film they're copying," he said on the stream. "And then I can tell you we have a six year deal with that major Hollywood company that'll beat what Need for Speed is doing. For the next six years."
Of course, that's just one side of the story – and it'd be interesting to hear EA's side of this.
Last Updated: September 21, 2017