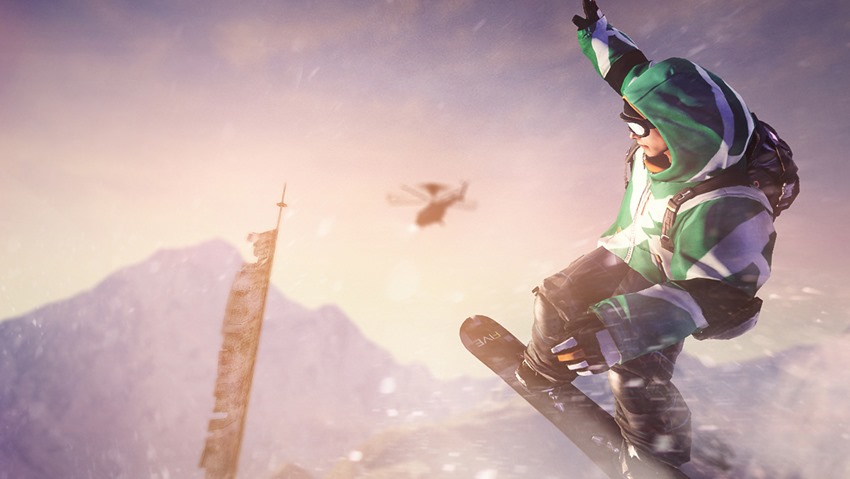 Picture a mountain, full of fresh powder, dangerously steep slopes, and wicked cool natural ramps to catch some air on. Snowboarding bro, the best sport I've never tried due to my aversion to being cold and my fear of heights. Also, what is snow even, this is the southern hemisphere yo. Anyway, for those of us who live south of the nearest ski lodge, the best bet to crush a new run downhill was the SSX series.
It has pretty much been dead for the better part of a decade now, with the last entry in the long-running series being EA's SSX game from 2012. Fret not though! Because the producer of the first three SSX games is back in action, and he's working on a new snowboarding game codenamed Project Gravity in tandem with studio Supernatural. Speaking to Laptop Mag via Gamesradar, Steven Rechtschaffner laid down the bare essentials of Project Gravity and how it'll be hitting the slopes as a free-to-play online game that serves as a spiritual successor to SSX.
"A lot of things that excite us are creative extensions of experiences that we would've liked to create at that time, but couldn't. But what we are working on is not rooted in the world of SSX," he explained.
We're not nostalgic in the sense that we want to bring something back. If we were, we'd be working with EA to create a reboot of SSX. It's not that at all. We don't want to be beholden to people's expectations of where that goes. But we do want to make this arcadey, amazing-feeling, very accessible, competitive and fun game.
There's obviously no release date locked in place yet bro, but Rechtschaffner said the studio aims "to get something out there that people can start experiencing sooner rather than later."
Last Updated: March 15, 2021