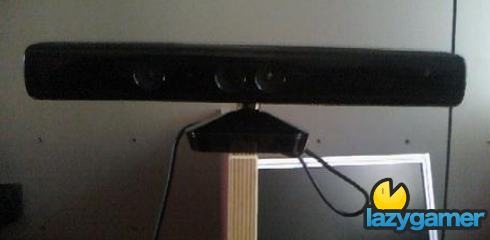 An Italian gaming site, Multi Player.it, has been sent an anonymous batch of Project Natal development kit photo's and instructions and while the photo's show us very little the information booklet that came with the dev kit is a wealth of information.
First up the device looks just like it always did and has what looks like 3 camera's on the front. It will need to be plugged in separately and the most interesting of all it comes with a tilt motor which would obviously mean that it can move itself around to stalk you if you are not fully visible.
Moving camera's have always been a little creepy to me, we once had a teleconference setup that used to spin the camera to focus on whoever was talking which meant if you dropped snarky comments while the boss was talking it would zoom around and focus on you… kids of like what you would expect in a Half Life game.
Which brings me back to the point that we all keep forgetting and that is that Project Natal has a microphone built in as well, apparently a really good microphone which is being strenuously tested as we speak with multiple sayings and languages.
I wonder if it can translate on the fly? I could finally prank call the French embassy…
Source: MultiPlayer.it
Last Updated: April 21, 2010