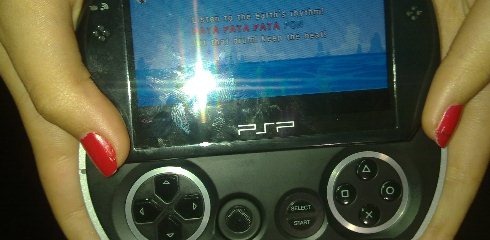 The PSP Go is available for all to see at rAge at the moment and is obviously a pretty big draw card for the gadget lovers amongst us.
Howard Lonstein, our local SK rep, has been on hand to explain all the goodness that is the PSP Go and has also announced that it will be available from Monday morning for R3500 from most major retailers.
The big question for everyone in bandwidth starved South Africa is how big are these download only titles.
According to Howard the average title will be an awesome 50Mb with the bigger games like GTA going up to around 250Mb.
Unfortunately Al De Leon, PR Manager for Sony Computer Entertainment America, has a different view and has previously stated his much publicised view that the average size of a PSPGo downloadable game will be between 600-800Mb and no upper limit has yet been announced.
I guess the only way to be sure is to pick up a PSPGo and start downloading some games… If you have one already please let me know what size the games are?
Source: rAge, mygaming and TruegameHeadz
Last Updated: October 4, 2009