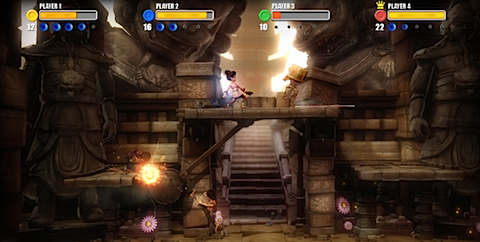 No, that title heading is not a joke, or a lie to mislead you into reading the article, it's true. Thanks to American company, Sprint, Ragdoll Kung Fu is available, for free, right now on PSN.
The deal will end on May 21st, so even though it may still be a while, it's amazing how time flies sometimes, and the next thing you know it's gone. So do yourself a favour and download it as soon as you get home, lest ye forget.
Why are you still reading this? Go download it, your job is but a minor obstacle.
PS: I fired up the PS3 to go and confirm that the update is available in our region as well, but alas, I was asked to update to the new firmware before I could enter the store and it's taking quite a while, so I will be sure to update you guys as soon as I can, if someone hasn't already done it in the comments already.
Source: PS3 Center
Last Updated: May 15, 2009