For years the main reason I attended rAge was for the Telkom Do Gaming League (now Digital Gaming League). I always felt being shoved in the basement took away from the progressive movement which was then competitive gaming, but we've transcended into eSports, and yes those are two separate things. Now and then a number of eSports events snuck into rAge with my first experience being the Gigabyte and NAG Dota 2 cup which took place at the Rectron booth, followed by Heroes of the Storm the following year. This year, however, rAge has gone all out with eSports and it's great.
With three major tournaments and an eSports summit it will be hard to follow as Lazygamer's lonely writer, but nonetheless I am excited, and of course I'd like you all to share it with me. This is what to expect at this year's rAge expo in terms of eSports.
eSports Branding Summit
The eSports Branding summit starts today at 09:00 and will run until 13:00. The Summit has invited a long list of influencial eSports personalities in South Africa to talk about eSports in the hopes that outside interest and awareness is generated. I've yet to see an actual list of attendees but some of the names include Brad Kirby from KWESE Sports, Andreas Hadjipaschali from Bravado Gaming and Luca Tucconi, owner of Orena.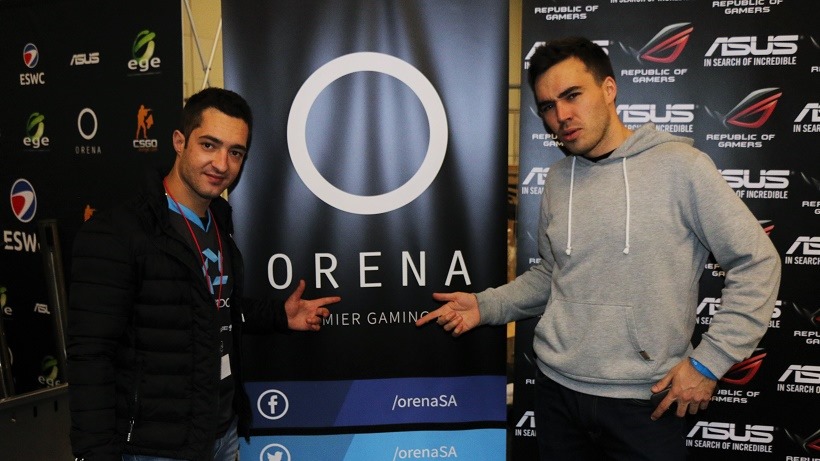 Andreas Hadjipaschali and Luca Tucconi
The premise of the summit is to bring to light the investment and branding opportunities for companies within South Africa who are not directly involved in gaming. It will an interesting four hour summit and I will of course report back on the outcome of the talks. As far as I know there is no live stream of the event, so if you're interested and attending rAge, be there at 9AM sharp.
Call of Duty MAG Cup
The Call of Duty MAG Cup, endorsed by the Call of Duty World League, is the culmination of years of hard work by the members of the ACGL. The front runners in everything Call of Duty have shed blood, sweat and tears to bring what is South Africa's biggest ever Call of Duty Console competition. The competition will put South Africa's top eight Call of Duty teams onto their main stage within the rAge expo where they will compete for R150 000 in prizes. Call of Duty World League shoutcaster Ben "Benson" Bowe will join ACGL founder Nick Holden in the commentary box, which is also a major achievement for local Call of Duty.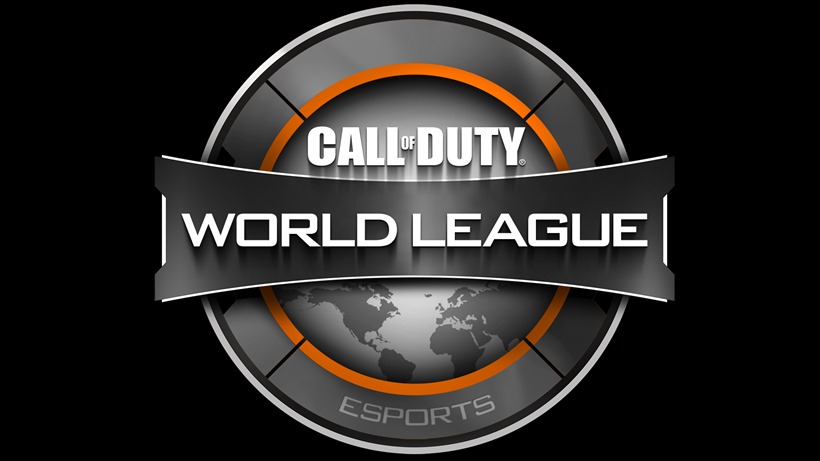 All games will be streamed live to the ACGL YouTube channel with the following schedule:
Friday:
13:30 – Celebrity Match
15:00 – Winner's Bracket Round 1: RoyaL eSports Vs P41N Gaming
17:00 – Winner's Bracket Round 1: Hi5 eSports Vs Concept Nemesis
19:00 – Winner's Bracket Round 2: [(Winner of Energy eSports Vs Mythic Gaming) Vs (Winner of RoyaL Gaming Vs P41N Gamings)]
Saturday:
11:00 – Autograph signing and QnA with Benson
12:00 – Winners Bracket Round 2: [(Winner Insane Gaming Vs Stone Age Militia) Vs (Winner Hi5 eSports Vs Concept Gaming)]
14:00 – Losers Bracket Round 2: Match 2
16:00 – Losers Bracket Round 3: Match 1
Sunday:
09:30 – Winner's Bracket Final
11:30 – Losers Bracket Final
13:30 – Winners Bracket Final
Telkom Digital Gaming Masters
The Telkom DGL Master series invites South Africa's top eight MGOs to compete for R1  million. Announced earlier this year, the Masters includes eight of South Africa's top MGOs for both Dota 2 and CS:GO. This weekend eight months worth of hard work will pay off as the two titles will be showcased on the Telkom mainstage, which is nearly impossible to miss. Jam packed with some fantastic broadcasting talent, including Paul "ReDeYe" Challoner, the Telkom DGL Masters promises to be an incredible showcase of South Africa's top eSports talent.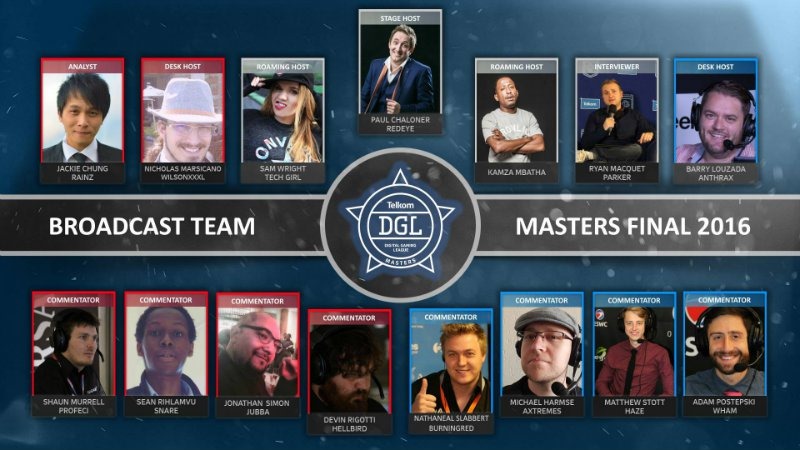 All games will be streamed live to the Telkom DGL YouTube Channel alternating between Dota 2 and CS:GO. I haven't seen a set schedule yet, but the action kicks off tomorrow at 10:00 AM, so be sure to tune in.
Downstairs the annual Telkom Digital Gaming Championships will be taking place, which is the culmination of the Telkom Digital Gaming League which invites top teams who are not part of the Masters to compete in several titles.
KWESE ACE FIFA Tournament
KWESE Sports have come out of the blue to bring a R100 000 FIFA tournament to rAge main floor. The rAge leg acts as the first qualifier for the major tournament with a Cape Town Regional and Final tournament taking place later this year. FIFA has always been a major focus at rAge with competitions ranging from casual to competitive both upstairs and downstairs.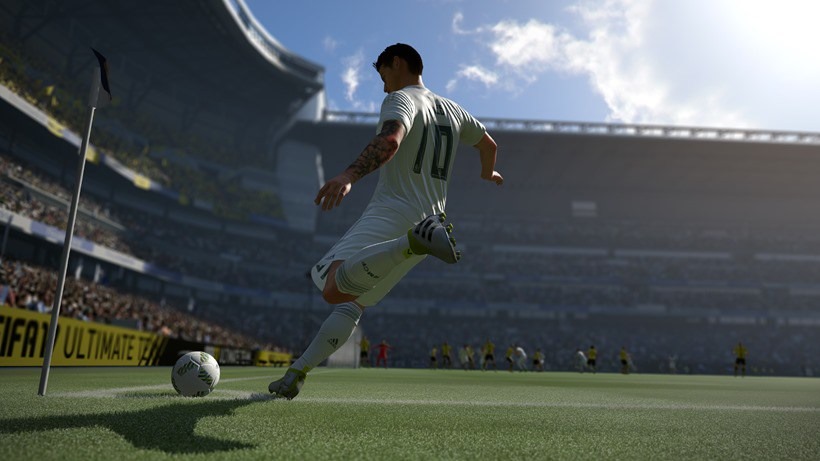 This year, however, KWESE aim to showcase South Africa's top FIFA talent as they compete in a knock-out tournament at their main stand. Unfortunately there is no live stream for the tournament, so all action will take place on the main floor at rAge.
That's all the eSports action going down at rAge this year, so if you're in the area or online, be sure not to miss a thing.
Like esports?
Check out esports central
Last Updated: October 7, 2016