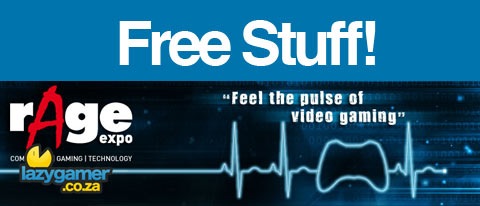 Times up! Which means it's time to dish out the goods.
Okey dokey folks, we have picked our two favorite comments (one based on creativity and the other one just blatantly makes us feel really food, in other words, it sucked up the best. We have also run all the comments through our generator-izer-er(er-er) which pumped out our three other winners.
Hit the link to find out if you were a winner and if you were, do a little chance of joy and then get a hold of us.
Ok, so here are the winners:
Selected winners:
Tifutu
Aenigma
Randomizer-er-ered winners (courtesy of Random.Org):
Uncle
Imsurehe'sDozer
WitWolfyZA
Congratulations to all of you who won and thanks to all the rest of you for entering. Will the winners please contact us at comps@lazygamer.co.za with you full name and details ASAP so that we can organise your tickets for you, if you haven't noticed, rAge starts today already!
Last Updated: October 2, 2009