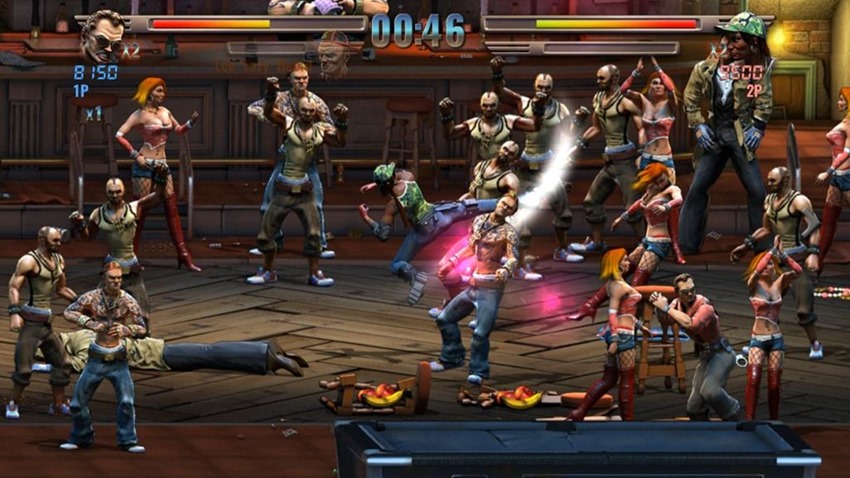 Fun fact: Beat 'em up games are the best. If you disagree with me, then let's take this outside along with 3000 of your best friends and settle the debate with our friends while I check nearby drums for medical aid chicken meals. Beat 'em ups were the boss hog in their glory days, side-scrolling paths where progression was locked to your fists and enemies were more disposable than a suspension of disbelief in an episode of Finding Bigfoot.
The genre has largely remained dormant since the 2000s, with a new release popping up here and there in the years since then. Now, a new challenger has risen. Take a look at Raging Justice in action:
I kinda dig it. Geoff hates the animation, which he reckons will make the gameplay stiffer than that time I confused Viagra for Tic Tacs, while I think it's as 1990s as can be in the nostalgia department and it stands out from the few other genre titles on shelves today. Made by veterans from Rare Studios who have formed MakinGames, Raging Justice looks like a mindlessly enjoyable brawler whose key gameplay feature is that it asks players to vote on being a good cop or a bad cop at the end of a stage.
Good cops arrest all the criminals that they've pummelled into an intensive care unit. Bad cops finish the job. Here's the rest of the laundry list of features for when Raging Justice releases later this year on PC, PS4, Switch, and Xbox One: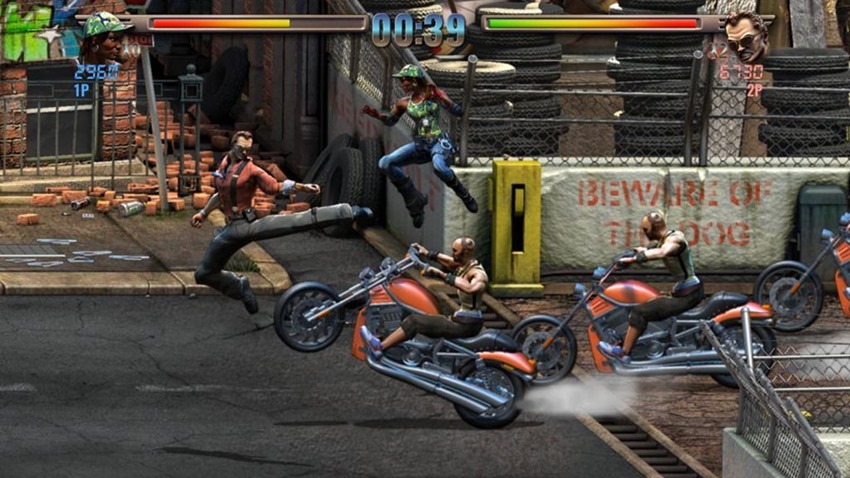 Arrest warrants – You have the option to either obliterate your foes or play the rules and arrest them. Being a good cop has its benefits it's a healthier lifestyle which means…well, more health but in the heat of a brawl, violence can sometimes be the answer. You get more points playing bad cop but it's a dog eat dog world so watch out that your mate doesn't swipe the loot before you do.
Combat – Kick, punch and stomp your way through levels of 2D carnage with Rick and Nikki's distinctive fighting styles.
Unique art style – Raging Justice has a distinctive art style reminiscent of classic arcade favorites brought to life with high definition 3D renders.
Vehicles – Mow down your foes on four wheels by jumping aboard lawnmowers and tractors. Vehicles will make you untouchable but if their health hits zero be prepared for an explosive exit.
Weapons – Gear up with a variety of weapons. Smash your way through a bar fight with a stool, hit a home run with a baseball bat or ruffle your foes feathers with a deadly pigeon.
Leaderboard – Fight for the top spot on the global leaderboards. As the tension rises so can your score, use precision, timing and a tactical mind to secure your place among the best.
Co-op multiplayer – Don't battle through the streets alone, enlist a friend to help you in some multiplayer madness.
Is it just me, or does Rick Justice resemble Larry King on steroids?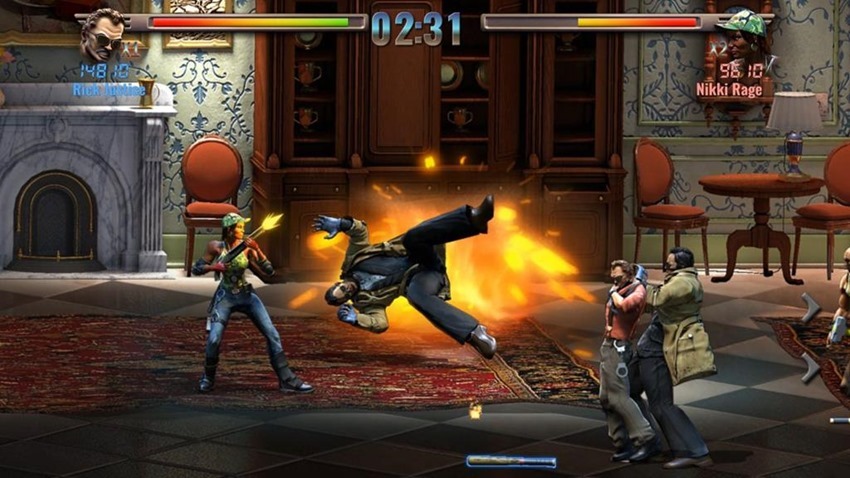 Last Updated: February 2, 2018