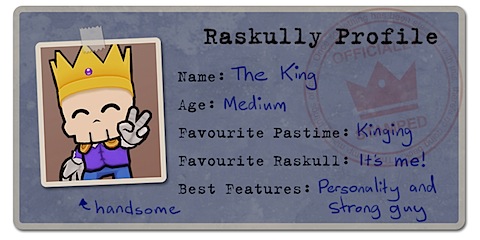 If you haven't heard of Raskulls before, don't worry, neither have I. This teaser trailer hit the internet yesterday and takes on a humourous approach as well as art style that feels almost directly stolen from Castle Crashers, but hey, that cant be a bad thing now can it?
I did a little bit of digging on the developers website (www.halfbrick.com) and found out that Raskulls is going to be some sort of Puzzle/Racer, strange. There is also no release date set, and no indication of whether or not the game will be heading to PSN in future.
Check out the giggle-worthy trailer as well as description of the game, after the jump.
Raskulls is a unique blend of fast paced racing, item-based combat, and puzzle like strategy. Players race and battle for pole position through a dynamic, block based environment, destroying everything and everyone in their path.
Raskulls features a lengthy single-player story adventure with a whole cast of hilarious characters, and a massive multiplayer party mode where Raskulls from around the world can battle online or against friends at home.
Last Updated: May 14, 2009