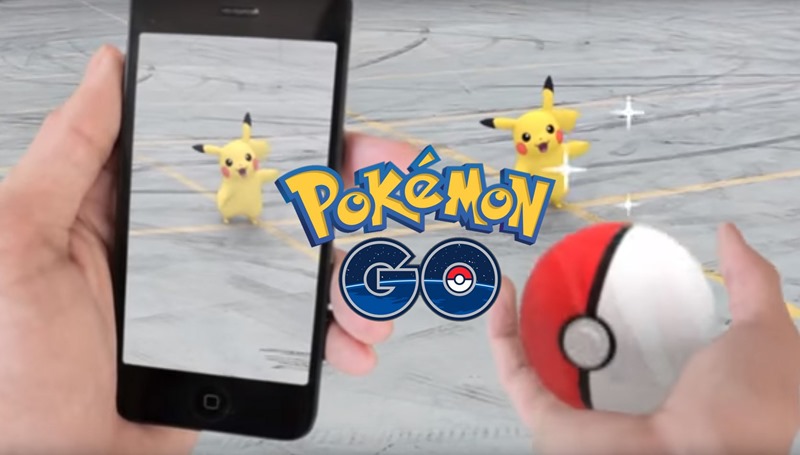 If you're a Pokémon fan, I have some good news and I'm also afraid I have some (climbs massive podium to address WWE crowd) baaaaaaaaaaaaaaad news for ya! The good news is, is that Pokémon Go has finally begun rolling out all over the world, starting with Australia and New Zealand this morning. The baaaaad news? You're going to have to go outside to actually play the game properly.
Y'know, that place beyond your room where a blazing star shines its doom-light on you and blisters your skin, while people actually interact with you in virtually real reality. So what is this Pokémon Go then? It's basically a smartphone game of exploration, played in the real world and focused on being the best Pokémon master there ever was by using your mobile device to hurl all manner of pokéballs at the OG generation of pocket monsters. I've already caught a Charmander on my desk, and that alone is brilliant.
Hopefully when I hit the gym today, I'll be able to score a Machamp or a fresh set of bruised eyeballs when the swole chaps in the free weighs section gets fed up with me chucking stuff at them. If you're in the right region, you can grab Pokémon Go from the Google Play store or the iOS App Store. If you're not, then just hit up a search on your Android device at for "APK mirror Pokémon Go" and you'll be sorted.
For U.S. and Japanese customers, Pokémon Co. says "please wait for a while" for formal launch of its AR game Pokémon GO.

— Takashi Mochizuki (@mochi_wsj) July 6, 2016
I've got a feeling that Pokémon Go could be a massive mobile success for Nintendo, who have no partnered with Niantic to develop this title and actually get people outside as the late Satoru Iwata dreamed of when the company began working on Quality of Life programs. Gotta catch 'em all! Also, apologies if I break into your house, but dammit I have to catch that Electabuzz even if it means messing with your Feng Shui.
Last Updated: July 6, 2016