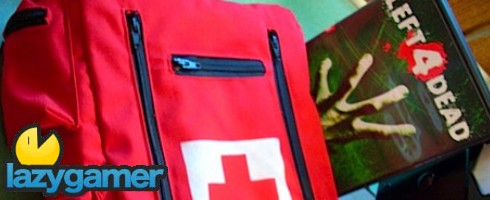 So this one's for all you fanboys and collectors out there that love Left 4 Dead as much as the rest of us. As you can see in the above pic, Etsy user sindeegee has actually put together this real-life version of the iconic Left For Dead Health Packs.
It's an exact replica of the in-game item and just looks too cool for school. Then again if you got this awesome collectible I guess you could probably use it for your school books but get ready to accept some weird eyeballing from your peers.
Anyway this badass bag is sized at "8" x 10″ l x 3″ d." In other words as you can tell from the below pic, its pretty big and it will set you back around 30 US dollars. So if you want one then go right here. Also check out the cute little coin purses, which comes with plasters.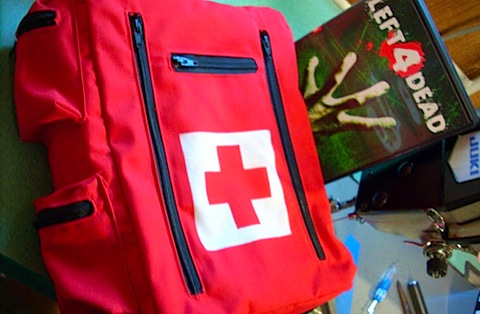 Source: Destructoid
[Update] Etsy has now sold out of these awesome packs but apparently more are incoming… so stay tuned.
Last Updated: July 6, 2009