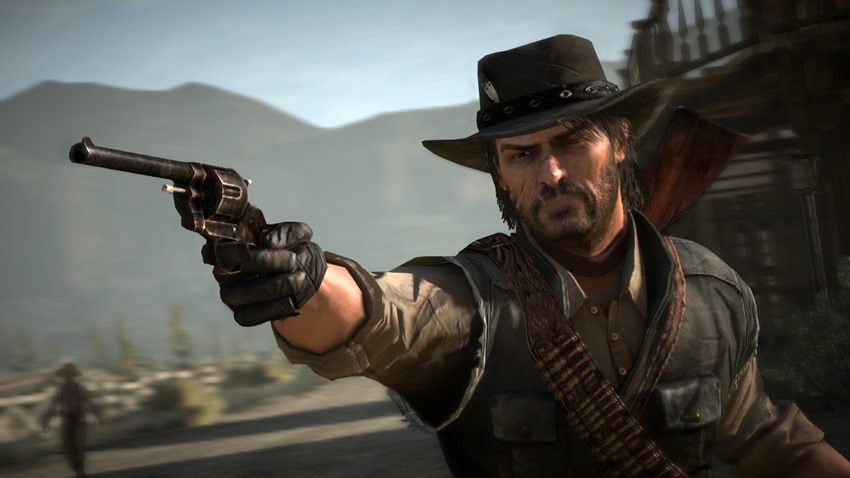 Red Dead Redemption 2 may be more divisive than the Berlin wall (Some people including a certain devilishly handsome games reviewer reckon it's an amazing depower fantasy with a quality that smacks of pure crunchy slave labour whilst other people just don't get it, man), but there's one idea that just about everyone can agree on: The original Red Dead Redemption is still one of the best sandboxes ever made.
It's also a very very exclusive old west adventure, having only released on the Xbox 360, PlayStation 3 and made available via backwards compatibility on the Xbox One. PC players have been begging for a port for close to a decade now, but Rockstar Games and parent company Take Two Interactive are too busy counting the wads of GTA Online Monet to listen. Also that's not a typo, because when you get that rich the only currency you deal in is post-Impressionist art.
So what's a fan to do? Get the job done yourself, that's what. The Red Dead Redemption: Damned Enhancement Project has been running for a good while now, with DamnedDev taking on the mammoth task of translating the wildest of wests to PC. A Herculean labour of love, that job has now hit the breaks as DamnedDev put the brakes on the project. "Please Note Project Halted. Update Video will be made and will explain," DamnedDev wrote in an update.
I'm not very happy. Please understand for the time being all will be explained.
According to PC Gamer, the project was hogtied by Take Two Interactive's most legal of lassos as a legal representative demanded that the project be put on ice. "I can't [say what happened] but you know who had a hand in this halt," DamnedDev wrote.
I rather not speak more as they warned me to be hush but cmon really people already gonna know if it gets shut down out of no where. Just gonna put it like that if you get the drift or not. But yeah usual corp greed thinks they can bully you.
The fight's not over yet though. DamnedDev is insisting that by labelling the project as a mod, that work should be allowed to proceed unhindered and without legal censorship: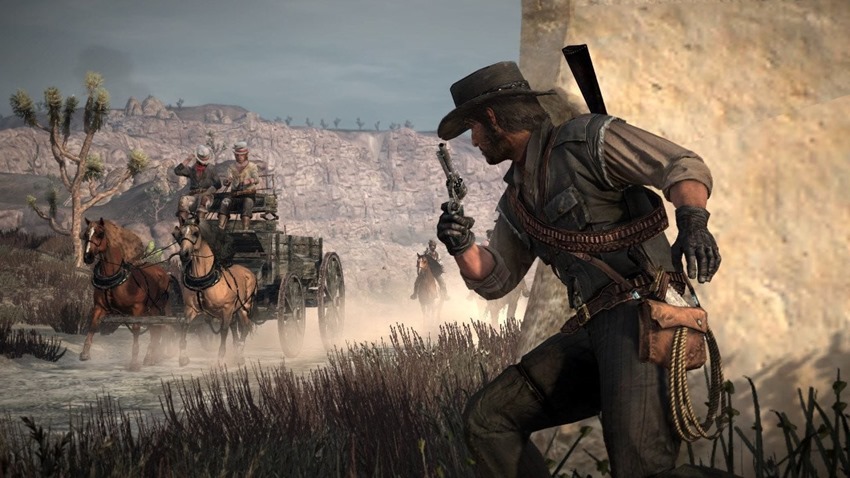 My case is pretty strong and could win and change their mind. They done shady stuff getting my private info and contacted my family. I've been contacting people to spread word. I'm not letting them them bully me and keep my mouth shut. I complied and stopped progress but hopefully I can sort out this.
Does it suck that PC gamers probably won't see Red Dead Redemption ported over in this lifetime? Absolutely, but that's the right to disappoint fans with their intellectual property. The entire project revolved around purchasing the original Red Dead Redemption game disc, creating an ISO rip and then using the in-development emulator to play said game, an idea which would have probably led to mass piracy anyway once the raw data began being shared.
That's a snowball effect right there, and it's no wonder that Take Two Interactive wanted to stop it before it could transform into an avalanche.
Last Updated: September 10, 2019