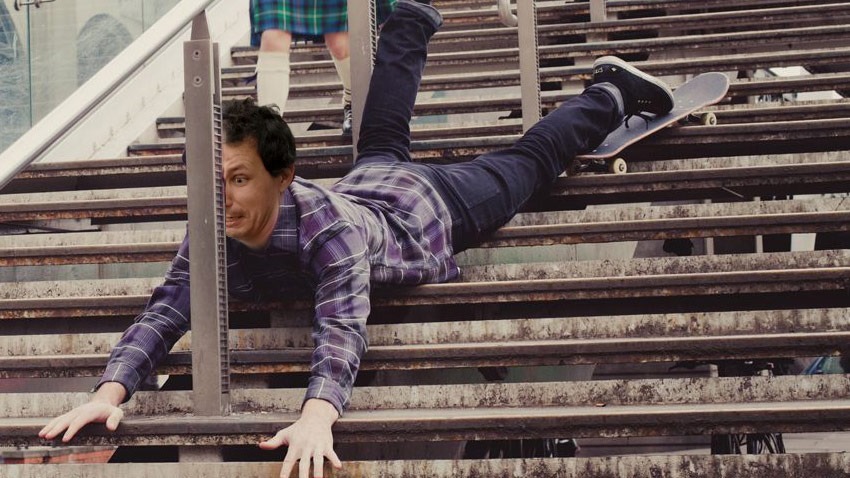 SKATE IS DEAD! EA WILL NEVER MAKE A SKATE GAME EVER AGAIN! At least that's the drama that unfolded on Friday when news popped up of Electronic Arts abandoning the trademark for Skate, leading many an armchair pundit to declare the franchise well and truly dead. Not exactly. While it is true that EA did pop a goofy stance manual in the trademarks office and abandon that claim on the name of the game, the report from the Justia Trademarks page over a "failure to respond" is deeper than that.
EA has multiple trademark applications for Skate, and while one of those trademarks was ditched EA happens to have a second one that is good for another decade. That's according to GamesRadar and HyperXGaming, who broke down the red tape surrounding the trademark issue by speaking to Caroline Womack, Associate at video game law specialists Morrison Rothman LLP:
The latest activity, on June 24 2019, in the trademark case of this particular Skate filing states: "REGISTERED AND RENEWED (FIRST RENEWAL – 10 YRS)" and "NOTICE OF ACCEPTANCE OF SEC. 8 & 9 – E-MAILED".

Sections 8 and 9 refer to forms filled in for maintaining a registered trademark. Section 9 in particular refers to "declaration of excusable use and non-use" of a trademark in continued commerce. Forms filled in before the sixth and tenth anniversary of a trademark's registration will grant extensions to the protections of a trademark, in this case EA will retain the Skate trademark for another 10 year period.
Long story short, if Skate is dead then EA isn't ready to abandon its corpse just yet. Its sole current-gen appearance may be as a backwards-compatible title on Xbox One, but there's still plenty of gold to be mined from the franchise even if EA isn't planning to make the mythical Skate 4 or a brand new reboot. Which at this point, would probably be a game running on the DICE engine and packed to the gills with live service elements.
Don't feel too bad though! While Skate 4 may exist in the same realm as politicians being held accountable for their actions and a Michael Bay arthouse film project, at least Session is ready to carry that torch out of Steam's Early Access and onto console eventually.
Last Updated: November 11, 2019