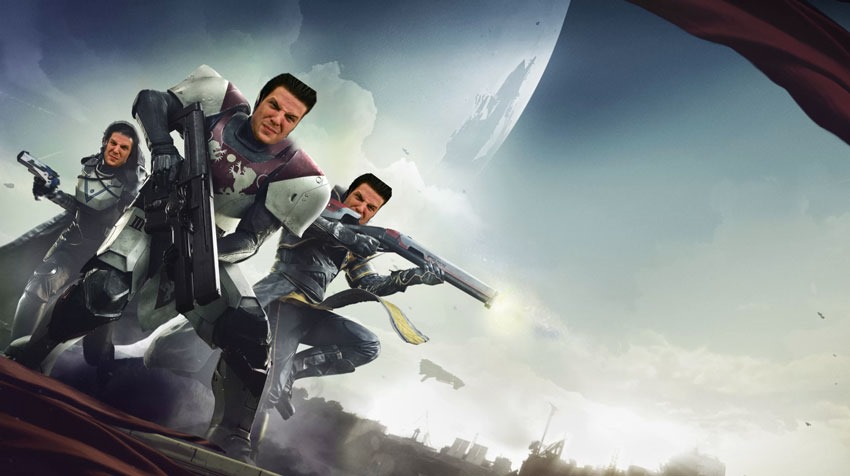 Christmas is around the corner, and you might have gotten a fantastic gift from your employer already: Unemployment! Wait, that's not good. Anyway, if you happen to be fresh out of a job, then good news: You might be able to snag some funemployment over at Remedy Games, provided that you have the pre-required skills, a working VISA and a willingness to relocate to their headquarters in what I assume is nowhere near where you currently stay.
Want some bonus points on that application then? If you happen to be a dab hand at Destiny, then Remedy Entertainment might just want you for the job. That's according to a new job listing that the Max Payne and Alan Wake developer posted (hat tip to VG247), which asks for developers who are familiar with the gaming mechanics of online worlds and systems:
Are you constantly thinking about intriguing ways to excite your players and keep them invested in your game's world? Are you obsessed with lore and a desire to create rich content that communities will devour? Do you design challenge systems that are so moreish your players plan their week around them? Have you already designed the next Battle Royale? Are you always among the first to find Xûr?
Over in the section that asks potential candidates to be ready for certain responsibilities, ideas like "compelling, innovative online game modes" and the ability to "share knowledge and keep the team updated on trends and areas for innovation in the connected- gaming space" are also mentioned. So why is that interesting?
You look at Remedy's games so far, and you notice a trend: They're all single-player experiences. In an industry that has embraced online components to help sell their games and other aspects of it, Remedy has been wonderfully stubborn in its desire to stick to their guns. Codenamed P7, shifting to an always-online multiplayer type of game would be a huge departure for the studio.
A departure that is currently being bankrolled by publisher 505 Games and will make use of that stunning Quantum Break engine to realise its ambitions. Considering how Remedy has always opted for more experimental storytelling techniques to flesh out the action of their worlds, that makes for an intriguing project that I'm now thirsty to see more of.
I'm genuinely hoping that it's Lords and Ladies Online.
Last Updated: November 28, 2017