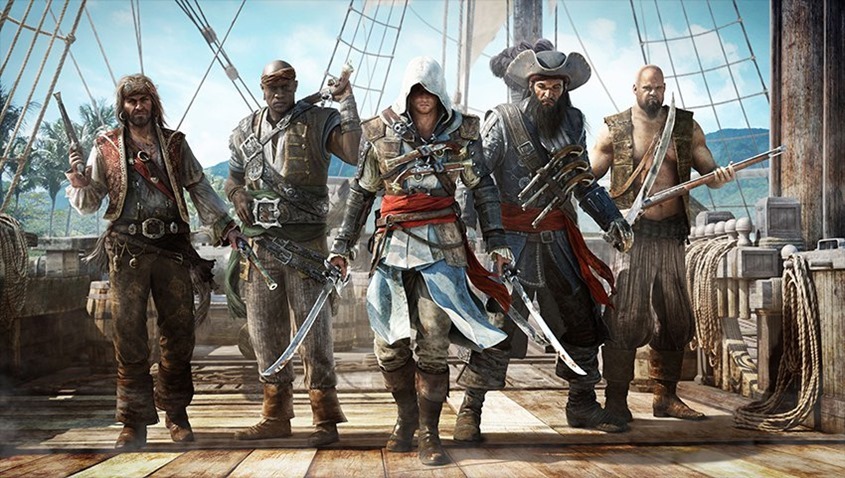 Every year, Ubisoft gives away a game or two through its uPlay service. The downside of that is having to use uPlay, but that's a minor inconvenience for free games.
And the free game you can grab right now is one of Ubisoft's very best games. After Assassin's Creed 3 and its focus on the Americas, many fans were turned off the series. That arc's protagonist, the stoic Connor, was irredeemably boring. Coming after a hero as charming and charismatic as Ezio, he landed with a wet thud. What the series needed was somebody with more personality – and that's exactly what we got in Assassin's Creed IV: Black Flag.
Absolutely free on uPlay from today until December 18, Black Flag wasn't just a great Assassin's Creed game, but one of the best pirate games we've had. In fact, barring the modern day waffle in the game, it could be played as a pirate life simulator – without much of the Assassin's Creed stuff getting in the way. Even if you have no investment in the series, it's worth playing.
Here's what critics had to say about the game when it launched in 2013:
Grab it for free before December 18 from uPlay.
Last Updated: December 12, 2017