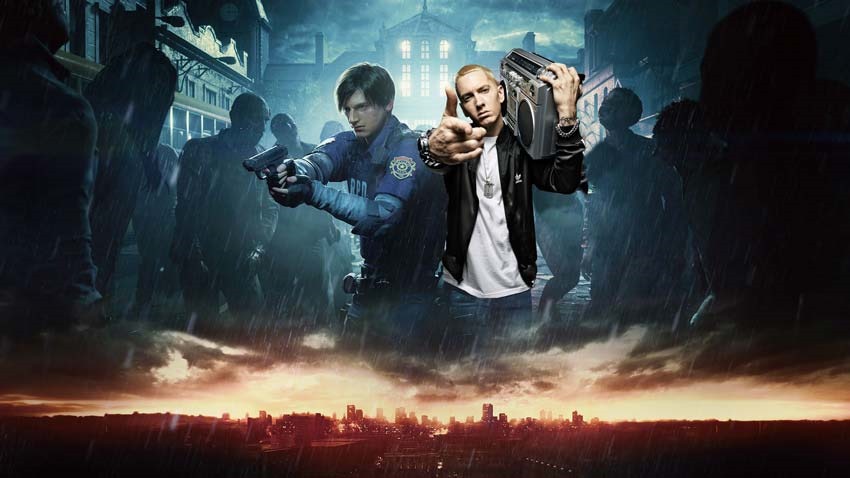 I can guarantee you one thing about the end of this month: You're going to want to stay away from the laundry basket that has a curiously large number of my brown pants inside of it. I'm not planning to actually play Resident Evil 2's upcoming remake, due to the fact that I'm a massive coward, but I can't deny that I'm kind of curious as to what changes Capcom has made to its twenty year-old classic.
Beyond the cosmetic, there's a substantial reworking under the hood of Resident Evil 2 Remake. New level designs, fine-tuned monsters and the like. It all sounds good, but you're also wary of seeing what truly lurks in the dark, aren't you? Resident Evil 2 Remake ain't exactly cheap, and it's too early in the year to get burned. Fortunately, there's a demo on the way. Albeit one with the most FOMO of twists.
Capcom's "1-shot" demo for the remake will give players a mere 30 minutes to complete it, before the doors are closed. You've got half an hour to complete a mission with Raccoon City, survive an onslaught of zombies and get the heck out of demo dodge. If you die, you can restart and carry on until the timer reaches zero. If you succeed, you'll get a fancy new trailer for your efforts and you'll be allowed to spend the rest of your time doing…stuff.
Here's the official description from Capcom about the demo:
In the "1-Shot demo," players step into the boots of rookie police officer Leon S. Kennedy as he arrives at Raccoon City Police Station in the ultimate worst first day on the job. Leon must survive vicious zombies and solve puzzles to find safe passage out of the station. With an entire building of flesh-eating nightmares lurking between Leon and his escape while the clock ticks down, players need to be sure they're killing more than just time.
The demo will be available from January 11 on PC, Xbox One and PlayStation 4. So remember, you've got one shot so do not miss your chance to blow…some zombie skulls open. SOMETHING SOMETHING MOM'S SPAGHETTI! Resident Evil 2 Remake is out proper on January 25.
Last Updated: January 9, 2019