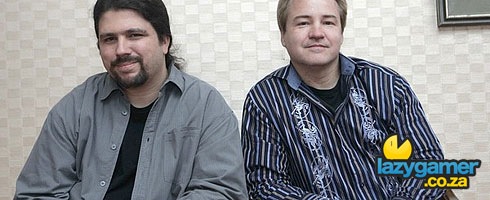 Ousted Infinity Ward heads Jason West and Vince Zampella have told the world to expect something big from their new company Respawn entertainment at this year's E3.
According to the pair's Facebook page the we're in for a "big time announcement at E3 next week" they've also advised that we kiddies stay tuned! How delightfully patronising. With the studio only having existed for two months, It's hard to imagine just how big of announcement they can make.
They likely won't be showing anything concrete, unless of course Activision's claims that they were long planning to abdicate, and made off with Activision properties are founded. 2 months is hardly enough to get settled, let alone code anything.
What then, could their announcement be? At most we can expect a working title or maybe, just maybe a logo of some sorts.
I really hope they're working on something new, fresh, and not a FPS. Or maybe they'll show how hard at work they've been on Brawl of Shooty : Postmodern Corps Prayer?
Source : Facebook
Last Updated: June 8, 2010