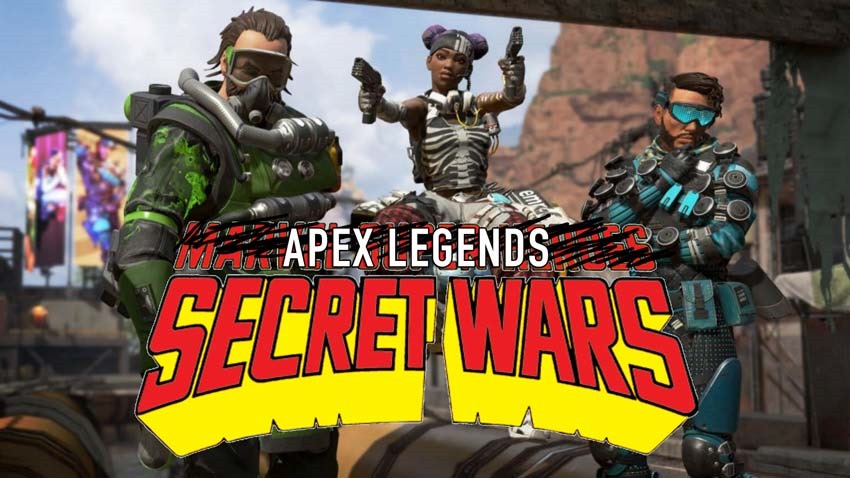 It doesn't take too long for a hot new game to get swamped with promises of software tools that'll make you an unstoppable badass online. Whether it's your general aim-hack, straight-up god mode trainers or cheats that turn you into an invisible menace, the sinister side of online competition is a lucrative wild west of shady deals and malware disguised as crutches.
PUBG and Fortnite have had a problem with scripts running loose on their servers, and Apex Legends is no stranger to this scourge either. Developer Respawn Entertainment has had enough of this malarkey, and they've decided to wage a guerrilla war on cheaters: Hit 'em hard, hit 'em fast and leave the offending players scratching their heads when the dust has settled. "Cheaters are crafty and we don't want them to see us coming," Respawn community manager Jay Frech wrote on reddit.
We are reaching out and working directly with experts, both within and outside of EA, in this area that we can learn from. Scaling up our anti-cheat team so we have more dedicated resources. We are adding a report feature on PC to report cheaters in game that goes directly to Easy-Anti-Cheat.
Currently, Apex Legends has already seen in over 355 000 PC players banned in a massive blitzkrieg through the use of Easy-Anti-Cheat. One other problem area that Respawn is looking to focus their resources on? Character select spammers, who usually fart around during that stage of Apex Legends and then disconnect because reasons.
"We're keeping a lot of our strategy close to the chest so offenders don't have time to build workarounds before we implement changes," Frechette said.
Solutions won't happen right away but we're on it. If this could be fixed by spending money on faster/more servers we would do it, but unfortunately there is no silver bullet on this one. We're just rolling up our sleeves and digging in. We'll keep you updated on any progress we make.
There's a certain sense of self-satisfaction from earning a win in Apex Legends. Seeing cheaters taken down a peg when they least expect it? That almost as good.
Last Updated: March 11, 2019