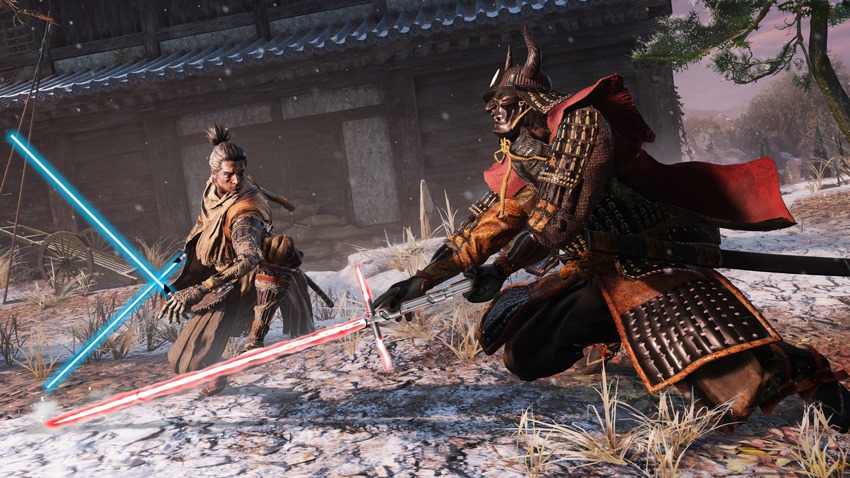 If you had to lie Sekiro: Shadows Die Twice and Star Wars Jedi: Fallen order side by side, you might notice a few similarities in terms of how the games play out. Whereas From Software's masterpiece favours quick vertical action with a prosthetic arm that would make any cyborg jealous, Fallen Order trades that in for a few Force abilities that get really awkward when you Force Choke a stormtrooper and he says "harder daddy".
Both games seem to have a similar taste in the fine art of blade-wielding though, whether they be katana blades with a delightful Damascus steel pattern or the blazing hot plasma of a lightsaber. Looking at Fallen Order which arrives well after the launch of Sekiro: Shadows Die Twice you'd think that Respawn poached plenty of inspiration from its Japanese counterpart, but seeing as how Respawn began work several years ago on their Star Wars tale, it may just be a case of amazing coincidence at play once again.
That doesn't mean that Respawn doesn't like the comparison though. "I thought it was pretty badass, and a little comforting to know that you could make this type of game without a stamina bar," lead combat designer Jason de Heras said to Edge Magazine via GamesRadar.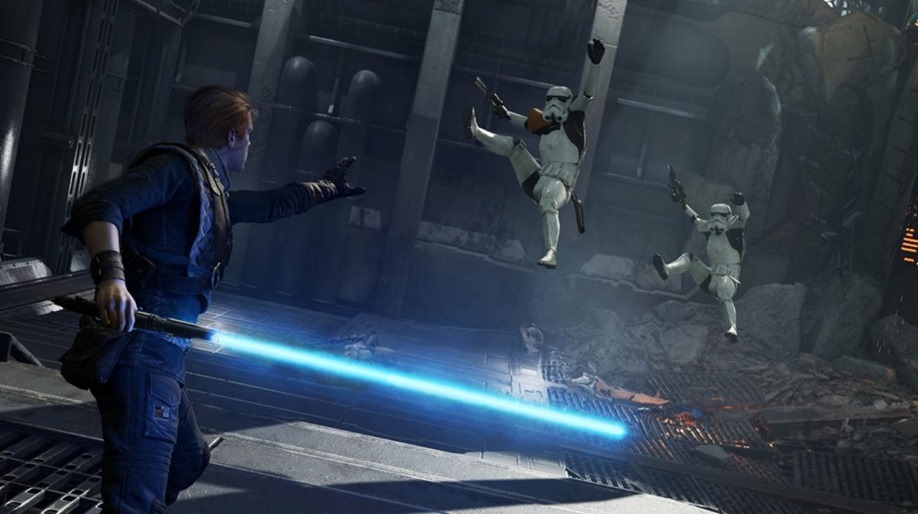 They let you attack, they let you roll, they do all this for free – and then the AI will tell you if you're doing the correct thing. It just confirmed to us that you don't have to limit everything the player does; let them have a little more agency, and then let the AI give them a slap on the wrist, or a punch in the face. It was a positive thing for us to know there was a game that was similar to ours. Very similar.
When it does come to influence, there was only one obvious game in the Star Wars canon that could truly be used to influence the direction of Fallen Order: The sublime Jedi Outcast and Jedi Academy games, which deftly balanced its Quake 3 Arena shooter DNA with absolutely gruesome lightsaber combat at the time. "Those games really sold the lethality of the lightsaber," de Heras explained.
The controls were pretty straightforward, and enemies died pretty fast. We knew that, from a high level, we wanted to make it feel more like that, as opposed to something like Force Unleashed, which is more of a Force power fantasy, a game where you could take on hordes of enemies and lift giant ships.

We were constrained by the kind of story we were trying to tell – this authentic, canon-based game. You wouldn't see, in the movies right now, somebody lifting a Star Destroyer.
Fallen Order looks visually impressive even if some of its gameplay looks a tad bit dated, but if its lightsaber combat can prove to be the selling point, then EA may have finally put the Star Wars license to good use when they got it so many years ago and greenlit this project. Now help sign this petition so that we can have Star Wars: The Force Unleashed 2 expunged from reality, if you don't mind.
Last Updated: July 30, 2019