Yesterday Riot concluded their investigation into whether local servers would be viable in South Africa. After a short visit to South Africa, two members of Riots Global Strategy team concluded that South Africa does not meet the criteria for server hosting in South Africa. They responded with their decision via their forum yesterday, where it was brought to our attention.
"Throughout our trip, we were excited and humbled by how vibrant the tech and gaming scenes have become since the last time we looked at the region. However, based on what we see in the market combined with our own internal data, we're still concerned that there wouldn't be enough concurrent users to support a healthy ecosystem. Nicolo summed it up well in his previous post, but the challenge we face in smaller, isolated regions is simultaneously delivering both low ping AND an awesome overall player experience besides ping. Although a local server would certainly improve latency, our forecasts suggest that the resulting fragmented player base would face a lot of issues with matchmaking and queue times. While there are levers we could pull such as removing game modes and limiting certain queues to peak hours, we're afraid that the number of compromises we'd have to make could lead to an overall player experience that is more frustrating and less enjoyable than the one we have today."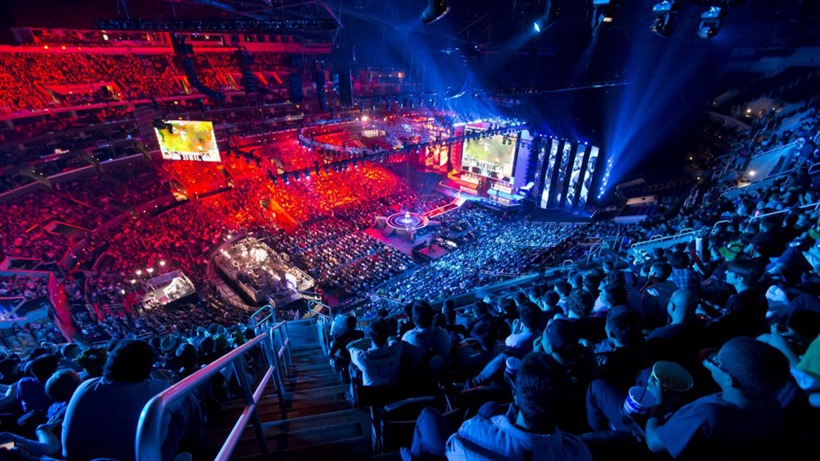 The League of Legends Championship Series, a dream for South African teams.
Mixed feelings erupted on the local League of Legends Facebook group as some felt robbed of the opportunity to grow and perform with local latencies. Others, who were against it, rejoiced as they now have to continuing playing on European servers, which has its own benefits. Europe has a much, much larger player base with some of the best players from around the world frequenting the competitive queue. From the trenches of Silver, players have climbed their way up the ranks and the overall competitive nature of players in Europe far exceeds ours back home.
Let's learn from Dota 2
Being exposed to Europe's large player base has definitely upped the skill level in South Africa, something which somewhat failed when looking at Valve's implementation of local servers for Dota 2. Prior to the servers arriving in South Africa, local Dota 2 went through an incredible transition which upped the skill level in South Africa.. This forced exposure to European play style and mentality brought our teams up in the rankings and games became a lot more competitive with professional South African teams on the rise. Since the arrival of local South African servers for Dota 2, it's only the more professional and competitive teams who frequent the European servers for practice. This leaves a large portion of the casual-competitive players sticking to local servers, where their skill is capped. There's plenty of exposure through competitive tournament streams, players streams and other content, but for a game like Dota 2, improvement is best seen when playing against people who are much better than you.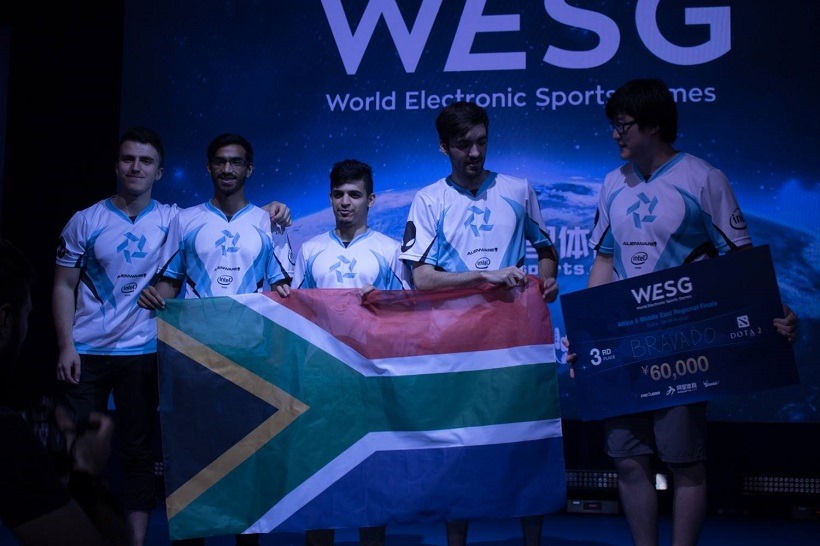 Bravado Gaming Dota 2 at WESG Qualifier
Was there a solution to this? Perhaps. Many felt that private lobbies, with local servers, would have been a better option. This would have forced players to practice on European servers, and compete against local teams on South African servers.Ben "Noxville" Steenhuisen, local South African shoutcaster, turned International Statsman, shared his thoughts on Twitter regarding the implementation of local servers in South Africa all those years ago.
@orenasa @riotgames @LeagueOfLegends it's the right decision. Dota 2 should have removed public matchmaking on South African servers also.

— Ben Steenhuisen (@NoxvilleZA) September 27, 2016
@orenasa @riotgames @LeagueOfLegends it was really a case of MWEB making a selfish decision and spinning it as "for the community".

— Ben Steenhuisen (@NoxvilleZA) September 27, 2016
It's a bit of a double-edged sword in both cases. For Dota 2, bringing in local servers grew the player base as there were many players not interested, or incapable, of playing on European servers. The same conclusion could have been made for League of Legends. If Riot brought servers here, the player base would increase, but it would follow the same suit as Dota 2 with the skill gap widening once again. So to sum it up – Local servers mean more players, at a lower skill. European servers mean higher skill, fewer players.
The fact of the matter is that casual MOBA players cannot escape League of Legends. Riot announced last week that League of Legends sees over 100 million monthly users. It is, as a fact, the largest MOBA in the world, and South Africa wishes to be a part of it too. Unfortunately, it's not our time yet, but with Riot sending out their strategy team, we can only hope that this interest grows and further support from Riot arrives within the next few years. Hang in there.
Like esports?
Check out esports central
Last Updated: September 27, 2016