Earlier today I read an interesting article on Akshon Esports where they announced that Riot was opening shop in India. India, a place with a population of 1.2 billion (that's roughly 23 times larger than ours) surprisingly suffers from the same issues we do – a developing industry plagued by poor infrastructure and wavering interest. So why have Riot decided to show interest in India as opposed to South Africa?
Just for some context, last year Riot Games sent two members from their global team down to South Africa where they met with significant people within the South African esports industry. These included Telkom, MWEB, nAvTV, Orena, and the likes. These meetings were to gauge the local community and see if an investment down here would be worth it. As mentioned in my article yesterday regarding servers you'll recall exactly what this investment meant and it's way more than just servers. Ultimately our League of Legends scene was not big enough and although we'd act as a hub for Southern Africa, the investment could not be justified… yet.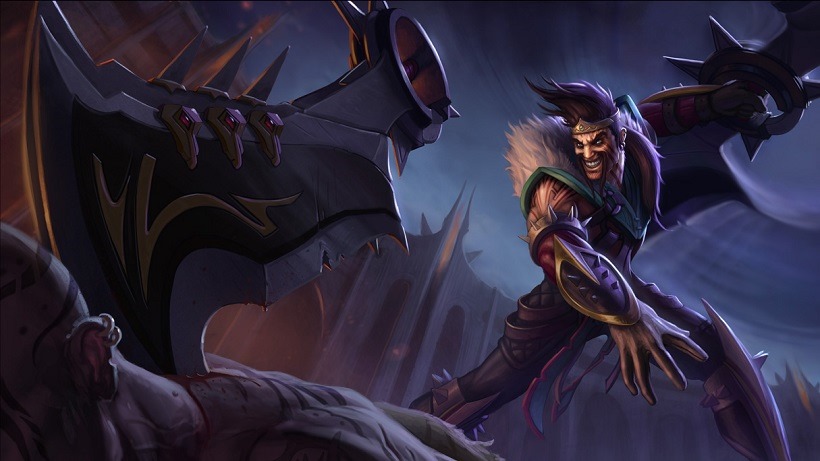 India's League of Legends scene cannot be much bigger than hours (I've struggled to find actual figures) but from the Akshon article it seems to be rather small. The only real figure I could find was their Indian League of Legends Facebook group which has considerably more followers compared to our local community page, but that's not enough to go by since their population is much, much larger. So, if it isn't the player base, then what is it?
Now, it's important that I preface this reasoning with the fact that this is my opinion on the matter and not an official response or comment from Riot Games. Riot have expanded into areas before with considerably small playerbases and I'm still a bit sceptical that this is the main reason as to why they weren't interested in investing. India just received two major investments into their esports scene, and I feel this is the biggest factor to note here. Here's an exerpt from the article:
Last month, it was reported by the Economic Times that, Ronnie Scerwvala, an wealthy Indian entrepreneur, will be investing  ₹80-100 Crore (aprox. $12-$15 million USD) to kick start the nations Esports market and launch the first ever Indian Esports league called UCypher.

According to an report by theesportsinsider, a company by the name of Nazara Games has plans to invest approximately $20 million USD as part of a 5 year initiative to foster the growth of Esports in India.
South Africa's largest investment came from the Telkom into the Digital Gaming League which was reported at R155 million. The issue with Telkom and their investment (in this context) is that they're an endemic brand who directly benefit from their own investment. They're an Internet Service Provider, so an investment like this would benefit them by people making use of their internet packages, playing on their servers, joining their leagues, etc. There is absolutely nothing wrong with this at all, and it's actually really smart – but this wouldn't be a smart investment for Riot if they wished to get involved with Telkom. The same would apply to MWEB if they were still as heavily invested in esports, which they aren't.
Comparing Telkom and India's Nazara Games does hold to some context as both are endemic brands involved with esports, but Nazara is not an ISP so the red tape which might be evident with Telkom won't be an issue and theirs is a healthy investment into the overall scene (which doesn't mean Telkom's is not, but they have their own agenda). Ronnie Scerwvala's investment, on the other hand, is following a trend of non-endemic interest in esports and is a major pulling factor when looking at why Riot are interested. This sort of investment with the sole aim of growing the esports community and competitive gaming in India is one of the core reasons, I believe, that Riot are setting up shop in India.
We do not have this sort of interest in South Africa. We still have far too many companies unwilling to work together and show actual growth from a fundamental standpoint. That's not saying there isn't growth, but when we're all working towards the same goal, an investor might feel at ease knowing their money is being handled correctly.
I understand India has a larger population. I understand that both India and China make up some of the largest communities of internet users. I also understand that geographically India is in a much better spot compared to South Africa. The point I'm trying to make is that interest is generated by investment and I fully believe that one major investment is going to get the ball rolling in South Africa and I pray it happens soon.
Last Updated: February 16, 2017