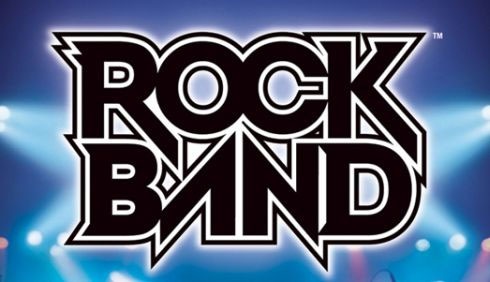 I can only assume this information wasn't meant to be shown until after E3, but USA today's gone and put out a video detailing some of the new features in Harmonix Software's Rockband 3.
One of the key man features is that the game will now – as hinted at previously – feature keyboards. The new instrument is a 25-key, fully functioning MIDI keyboard – making it a scaled down version of the real thing.
The other big feature is Rock Band Pro. This new music learning mode is an attempt at letting players develop real-world music-playing skills. Two new guitar controllers will be available, one of which is a fully functional six-string Fender Squier Stratocaster. In pro mode, numbers will flow down the note chart, telling you where to place your fingers and when to strum. that sounds like they've made a video game out of standard guitar tabulature – and that's not a bad thing. "While you're playing it, it feels exactly like playing a real guitar," because that's what you're doing, said Harmonix's John Drake.
Drumming will also be getting a substantial upgrade – should you choose, you can add three new cymbals to your standard four drum pad kit, making it much more realistic. "It really immerses you more. You feel more like a drummer," said Sylvain Dubrofsky . "It's not only for expert levels. You can come in on easy and actually play Pro drums. We have all the different levels established. It's actually really fun. You are playing up on the high hat or down on the snare, and it feels more like a kit than ever before."
Keyboards sound equally as realistic. "We're actually utilizing the full two-octave range that the keyboard controller has. Everything that you are playing, whether you are playing on easy or expert, is accurate musical information. The track looks like a real keyboard track, and you are playing notes on the keyboard that if you were to step away from the game and were to play on a real piano, they would be the right notes."
I'd sworn off music rhythm games – but these new features – along with the fact that all my Rockband DLC will work with the new game – has me excited. A leaked track list shows that the game has Queen's bohemian rhapsody – and I really can't wait to play the keyboard sections.
Here's the video from USA Today, with the known tracks for the game to be found afterwards.
2000s
Combat Baby — Metric
Dead End Friends — Them Crooked Vultures
Get Free — The Vines
Lasso — Phoenix
Me Enamora — Juanes
Oh My God — Ida Maria
Portions of Foxes — Rilo Kiley
The Hardest Button to Button — The White Stripes
1990s
Been Caught Stealing — Jane's Addiction
In the Meantime — Spacehog
Plush — Stone Temple Pilots
Walkin' on the Sun — Smash Mouth
1980s
Crazy Train — Ozzy Osbourne
Here I Go Again — Whitesnake
I Love Rock and Roll — Joan Jett
Just Like Heaven — The Cure
Rainbow in the Dark — Dio
The Power of Love — Huey Lewis and the News
Sister Christian — Night Ranger
1960s-1970s
Bohemian Rhapsody — Queen
Break On Through — The Doors
Crosstown Traffic — Jimi Hendrix
Read more, over at USA Today
Last Updated: June 10, 2010