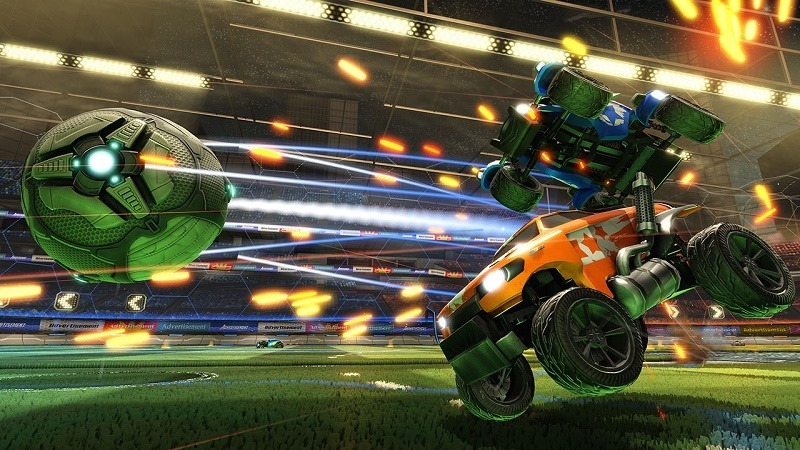 Psyonix have big plans for Rocket League this September. They've got a new Rumble mode lined up for example, which features eleven wacky but wonderful power ups that all but guarantee truly chaotic gameplay. That's not all the VROOM VROOM football title is getting  next month though. There are new arenas on the way too (via Gamespot).
The first of the lot should be rather interesting to play on. It has a doubled wall count, which in my head, should translate into something that's twice the fun!
The Rocket Labs playlist adds another stadium to its lineup with the debut of "Octagon" this September! Available for both Online and Offline Exhibition play, "Octagon" is VR-themed like other Rocket Labs Arenas, but the large, eight-sided walls are what set it apart.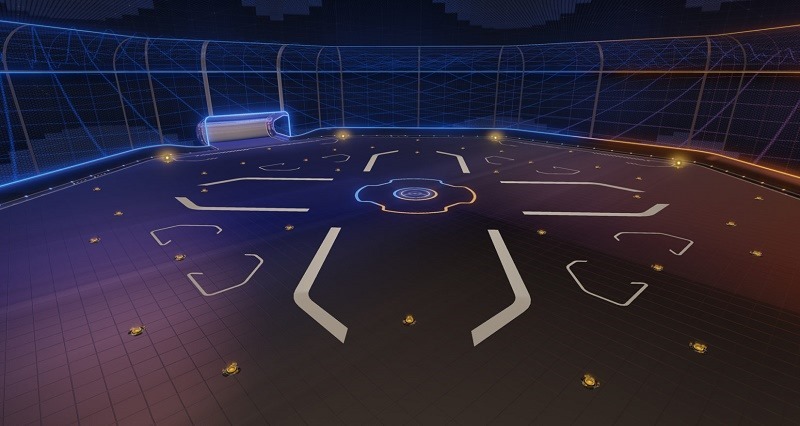 Holy moly, I'm already terrible at managing the ball in a standard arena. Can you imagine what sort of nuisance I'm going to be my team when I need to account for eight surfaces? EIGHT? THAT'S MADNESS!
Anyhow, the other two new arenas are a little… less exciting. All they are really, are different versions of existing playgrounds.
The "Octagon" arena isn't the only addition headed to Rocket League, as two more variants of classic traditional fields,"Urban Central (Dawn)" and "DFH Stadium (Stormy)," are coming as well. As always, both variants will be included for Online and offline play in Exhibition and Private matches, and the Ranked Playlists as they should be.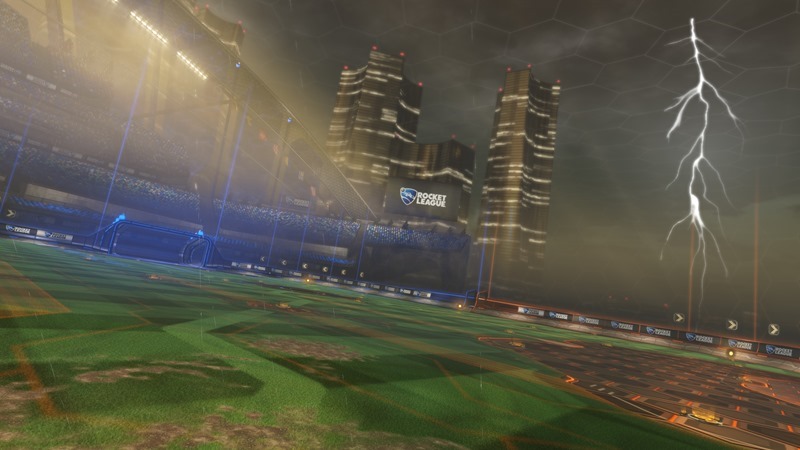 I do think Rocket League's popularity has dwindled somewhat over the past few months, but I'm happy to see that Psyonix are continuing to support it with interesting content nonetheless. Hell, this September update might well pull veterans back in for a game or five.
I know I'm keen to get back in on the action. All I need now, are my devout followers. What do you say Gavin and Alessandro, shall we reform the Lazygamer All Stars for old time's sake?
Last Updated: August 16, 2016