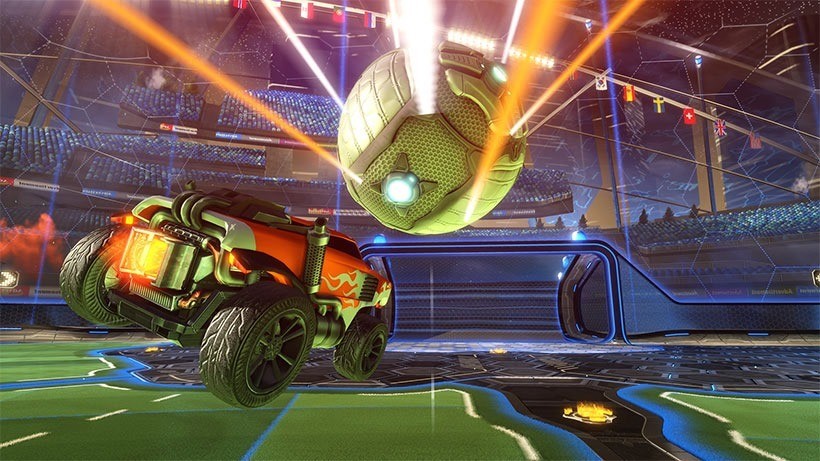 Rocket League is one of our favourite games released this year, and one of the biggest surprises – not just for us, but the people making the game at Psyonix as well.
The rocket-powered-cars-playing-football thing isn't new. The same developer's given it a bash before in 2008's Supersonic Acrobatic Rocket-Powered Battle-Cars, which didn't quite take over the world, and it's likely you've never heard of it.
Rocket League is essentially just a more refined version of that, but it's gone on to become one of the most successful games this year. According to the Wall Street Journal, it's made $50 million in revenue, from a development budget of just $2 million, funded by the team working as contractors on big games like Mass effect 3 and Gears of War.
"We paid the bills by working on some of the biggest games in the industry," founder Dave Hagewood said.
Psyonix credits PlayStation Plus as one of the catalysts for its success. Though Supersonic Acrobatic Rocket-Powered Battle-Cars wasn't the success Psyonix had hoped for, those who had played it, thought quite highly of the soccer game. The few who played "Battle-Cars" loved it, Mr. Hagewood said, "so we saw that as a problem of awareness."
They gambled on PlayStation Plus as a way to create that awareness. By giving the game away for free to PlayStation Plus subscribers, it started a tumultuous wave of word of mouth marketing, leading to the success that Psyonix now enjoys.
Rocket League's even won the best sports game of the year at many publications, including The Game Awards, and here at Lazygamer; well-deserved wins, and some well-deserved success.
Last Updated: December 18, 2015