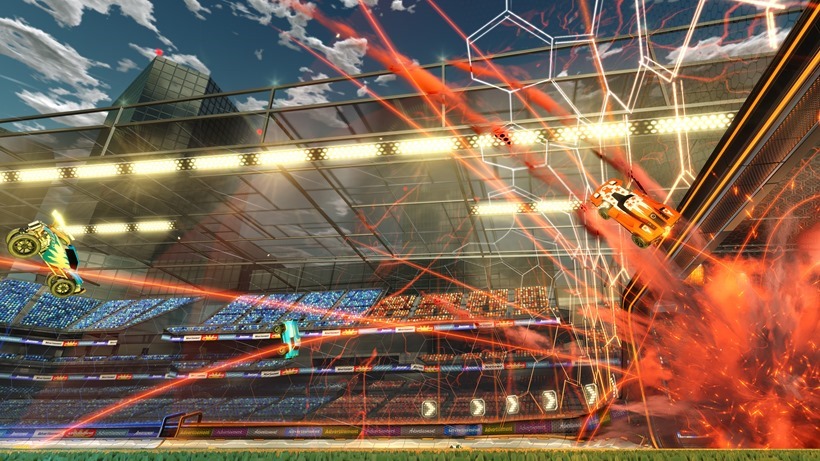 Season 1 for Rocket League is so… last season. Yeah I said it! Out with the old and in with the new I always say, and as luck would have it, a giant patch just so happens to have landed for the VROOM VROOM sports title!
There's a lot included in this update for Rocket League. We went over it in some detail a few weeks back, but here's a general overview of what's new in case you've forgotten:
Ranked play Season 1 has ended and rewards will be given to all ranked participants bronze or above
Ranked Season 2 play has begun (renamed to "Competitive Season 2")
The "Rocket Labs" experimental playlist is now available for casual Online play
New Item Rarity system introduced, "Common" and "Uncommon" items can now be found after Online matches
"Wasteland" arena has been added to Competitive Playlists
"Snow Day" can now be played in Private Matches
Performance has been improved in multiple Arenas
(BETA) Player Reporting feature has been added
"Quick Chat Only" filter has been added to Text Chat options
Russian and Turkish language support has been added
Multiple outstanding bugs have been fixed
Rocket Labs, if you didn't know, is an experimental mode of sorts. It's where Psyonix will dump all their new maps for players to test. I'm assuming that if a map is received well by the community, it'll then be added to the official competitive map rotation at a later stage.
Other than that, the most notable part of this update is, duh, the launch of season 2. Gone are the bronze, silver, gold, and platinum rankings. They've been replaced with 12 others instead, ranging from Prospect 1 all the way through to Superstar and Champion. Players will be first placed based on their performance in 10 ranking games, and they can work their way up (or down) accordingly.
Hot damn, it's time to get the band back together I reckon. Alessandro, Gavin… THE CHAMPION RANK AWAITS US! Zoe, Darryn, and Geoff… er… yeah hi. Well, this is awkward…
Last Updated: February 12, 2016