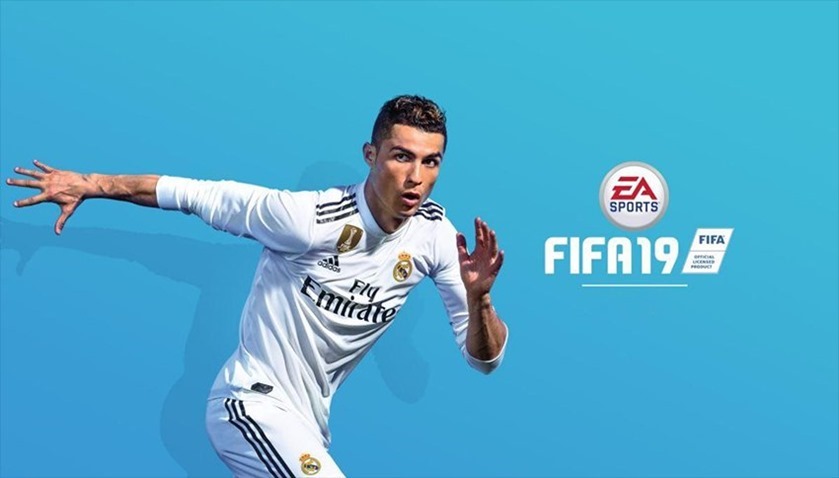 Last night, in a shock announcement, the entire Portuguese national football team signed with Juventus. Well, it may seem that way to those who believe that Cristiano Ronaldo carries that team, but his departure from Real Madrid – the club that's been his home for nine years – came as a surprise.
It's also probably come as a bit of a blow to EA's FIFA team. Ronaldo has been this year's iteration of the favoured football sim's cover star, decked out in his Real Madrid kit. At the very least, it means that EA will have to re-do their box and promotional art and redouble their marketing efforts before FIFA 19's September 28 release date if they want to not look outdated by release. Then, of course, they may have to make changes to the game's single-player story mode, called The Journey.
This year's game features season 3 of The Journey, which follows the footballing exploits of a player called Alex Hunter. In Season two, he had a few interactions with Ronaldo as a Real Madrid player. Though the second season ends with Hunter back in his hometown, with a clear implication about his return in this year's game. Season 3 brings an end to Hunter's tale, but is also centred around EA's newly acquired Champion's League licence. With Real Madrid being current title holders, and Ronaldo the game's cover star, it's likely that the entire story features interactions with him – and those may have to change.
"So that's all that we can reveal at this event, that it is the end of a trilogy, which we always had it planned as a trilogy, because one of the things we wanted to showcase was the various levels of football," EA's Matthew Prior told Gamereactor at E3. "So we started with his breakout into the professional world of football, Year 2 he spread his wings – MLS, Europe, and now Year 3 he's competing for the ultimate prize in club football, so it's always sort of planned out like that, and we'll have more announcements as we go."

"The Journey's been a massive success, so it'd be great to continue that and obviously with the Champions League as the main narrative focus."
At best, all EA needs to do is take a new picture or employ a bit of photoshopping. At worst, they need to redo entire sections of their single player story – or end up with FIFA 19 looking dated before it's even out.
Last Updated: July 11, 2018