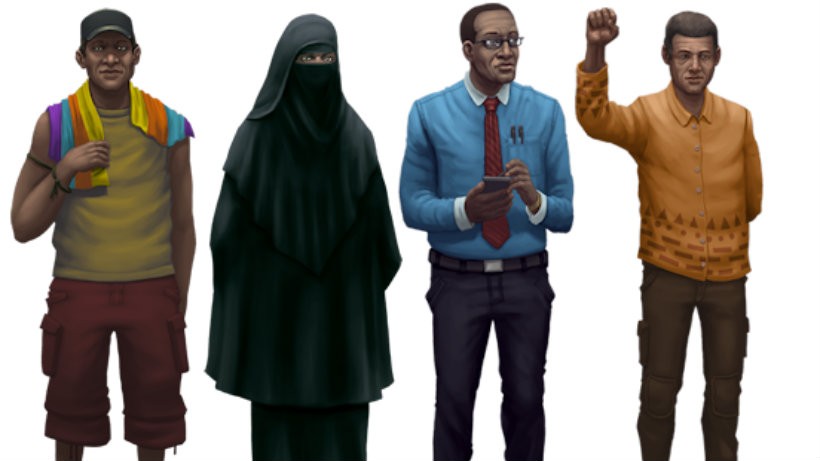 I love Democracy 3. It's one of those games that I thought I might enjoy, so I picked it up on Steam with the idea that I might play it for a few hours. Days later, I emerged from the rabbit hole, utterly enthralled with what the game has to offer. It combines politics, strategy and cool gameplay in a slick and clean package. Now it's doing something truly unique for a game of its type, and I'm seriously amped to get my hands on it.
Announced over on the Positech blog (thanks Eurogamer), Democracy 3: Africa is an 'expandalone' title, offering more than just DLC and allowing people to play it without owning the base game. But why Africa? Well, in gaming Africa is often just a destination to kill pirates or thugs and the deeper side of economies and politics are never explored. So, why not make things different?
The problems, opportunities and characteristics of many African countries make for a fascinating experiment in political strategy. It also makes for perhaps more of a challenge. Some people claim that the USA is 'hard mode' for Democracy 3, but even in the USA, you aren't dealing with the levels of corruption found in *some* African states. Poor infrastructure and low levels of literacy are not much of a problem in the west, but they are definite factors in Africa. The problems are different, making for different strategy, and hopefully, a very different and interesting gaming experience.

Plus… When do you ever see Africa in a video game? I have no memories of it ever being anything but a destination where pirate bases or criminal gangs roam. Gaming seems to have a very distorted view of Africa, just like Hollywood does. I am under no illusions that this game will sell many copies in Africa, the gaming market is tiny, but I think it still makes sense because its such an interesting setting for a strategy game.
However, it's this bit of understanding that makes me the happiest. Why isn't this game being made in Africa? How can these developers hope to capture the essence of what it means to be African? They know this is a problem:
And yes…I am going to get even more white supremacist spam. (I got a bit after announcing the school we are building), and yes, we will probably get the tone of some of this wrong, and people will accuse us of misrepresenting African countries and people, and we expect to learn a lot, and to be in full-on listening mode. We are two white guys in the UK making a game about Africa. I've never even been there. I get that. I know we will make mistakes, but they won't be intentional. If we have any 'agenda' here at all, its just to develop a game with an unusual and interesting setting, and to learn a little about Africa in the process.
They are hoping to ship the game in Q1 of 2016, and it will allow players to manage Nigeria, Egypt, South Africa, Kenya, Ghana, Zambia, Senegal, Tunisia, Botswana and Mauritius. Somehow, I don't think sorting out the issues of pollution or obesity will be my first concerns in these games, and I'm excited to see how they play out. Will the traditional leaders be like the religious groups in Democracy 3, or will the whole system be tweaked for the nuance of various cultures in these diverse countries? This is really quite a challenge, and I'm so glad to see a developer tackling it. Now to just clear my schedule so that I can fall down the rabbit hole in peace.
Last Updated: November 4, 2015