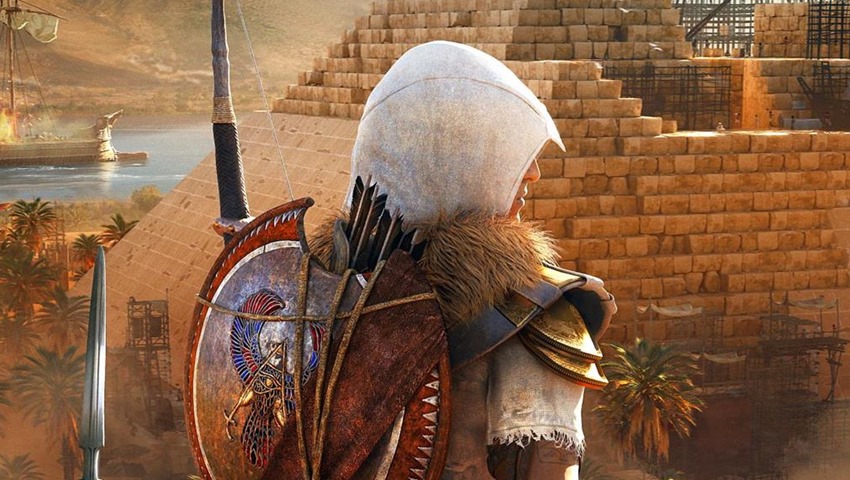 I'm honestly down with Ubisoft's idea for Assassin's Creed this year: Take an already terrific game, dedicate enough resources towards pushing out substantial expansions that introduce utterly mad concepts that break the rules of that world and let the rest of the development team focus on the next chapter of that storied franchise.
Listen, I can hear your eyes rolling from here, but hear me out before The Undertaker starts suing you for copyright infringement. Assassin's Creed's greatest problem was that after years of annualised sequels and new chapters, fatigue set in quickly and decisively. That gap between the Syndicate and Origins chapters? It was just what the series needed, as absence does indeed make the heart grow fonder.
DLC that draws in existing players while the rest of the fanbase takes a break? Ain't nothing wrong with that. It's also the recipe that you can expect to see this year, as Assassin's Creed Origins doubles down on some of that crazy-themed DLC. As for 2019? It looks like we're going to have a Grexit on our hands, as Ubisoft prepares to spin a new tale in Greece. That's the rumour according to Comicbook.com and the usually reliable Liam Robertson by way of VG247, who cites sources that are "linked to Ubisoft."
Robertson's sources claim that Assassin's Creed 2019 has been in the works since 2017, with a scope that is grander than anything that has come before it. Knowing where an Assassin's Creed game is set is only half of the mystery however, as the when of its time period fills in the narrative gap. So which eras of Greek history could the 2019 chapter be set in?
If Assassin's Creed 2019 were set in the same period as Origins, that would put it smackdab in the middle of the Roman Civil War that raged across Italy, Illyria, Greece, Egypt, Africa, and Hispania. Fast forward a hundred years, and you also have a game which could be set at the height of the Greek Byzantine Empire, after it united with Rome.
Whatever the time period, it'll probably be a fascinating deep dive into history, something that Assassin's Creed Origins is busy exploring in-depth with its new virtual tour mode. Still, it's all a rumour for now. Take it with a pinch of salt and shappies.
Last Updated: March 20, 2018