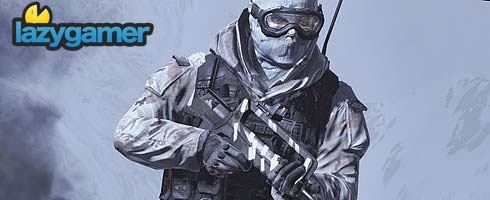 If a video circulating on teh intarwebz is to believed, the much rumoured – and largely expected – Call of Duty subscription is a very real thing, and could already have been implemented in Modern Warfare 2.
If a video recorded by a 360Junkies member is to be believed, subscription membership would have been payable using MS points. The video shown after the jump, has the player trying to join a multiplayer session in the game, only to be presented with a subscription plan menu.
"I was trying to join a friend's session on MW2 the other day and had this screen pop up. It clearly says at the top of this menu: 'Modern Warfare 2 Membersh', in which we can confidently assume that the last word is "Memberships". If you'll notice at the bottom is an option to "Add Microsoft Points", clearly indicating that this was intended to be a menu for purchasing different levels of Membership, presumably memberships would have been offered in a variety of durations."
While I have no doubt that Activision – who've stated their unhappiness at the Xbox live model – would love to charge people for the honour of playing Call of duty online, this reeks too much of BS to not be. Paying for Xbox live gold and then paying a further surcharge just for COD? Yeah, get bent. If this sort of plan were a reality, I think we'd see more MMO's on Microsoft's console.
Source :Â  TSA
Last Updated: July 19, 2010