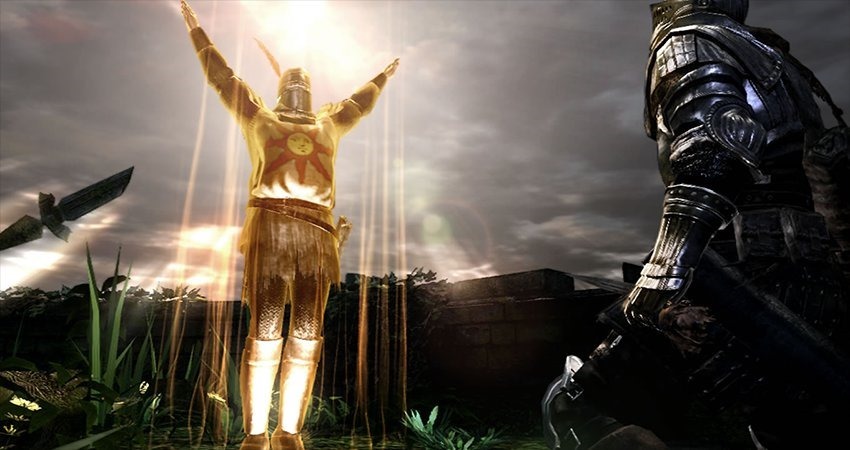 If there's any single of the Soulsborne games that people would love to play in this new generation, it'd be Demon's Souls. Unfortunately, that's not happening – but people would probably be almost as keen to jump back into Hidetaka Miyazaki and FROM Software's Dark Souls again.
The tough-as-nails action RPG was a cult hit – and its sequels, along with spiritual successor Bloodborne catapulted the genre to new heights. And, according to numerous reports, we'll be seeing the original game again. Dark Souls 1 is getting a shiny remaster, and will be coming to all of the current systems – the PS4, Xbox One and PC.
The rumour started anew earlier this week when a Japanese Twitter user leaked the game's May release date.
ダクソ無印リマスター、
予約始まっててビビった。
ググッても情報出てないからもしかしてお店が先走った可能性が微レ存…?
わかる人はわかるかもしれないけど一応、モザイク加工。#ダークソウル#ダクソ#リマスター pic.twitter.com/288WZMKUb6

— さっしー (@bdsassy) January 9, 2018
It's now been given a further dash of credibility by Kotaku UK's Laura Kate Dale, who says that her sources indicate that the game will be coming to Nintendo's Switch as well, with a reveal later today as part of a Nintendo direct. It'll be the first time that the game is playable portably – though it probably does mean at least one Switch thrown out of a window. the remaster will have better lighting and texture, and 6 player multiplayer.
I'd buy that.
Last Updated: January 11, 2018