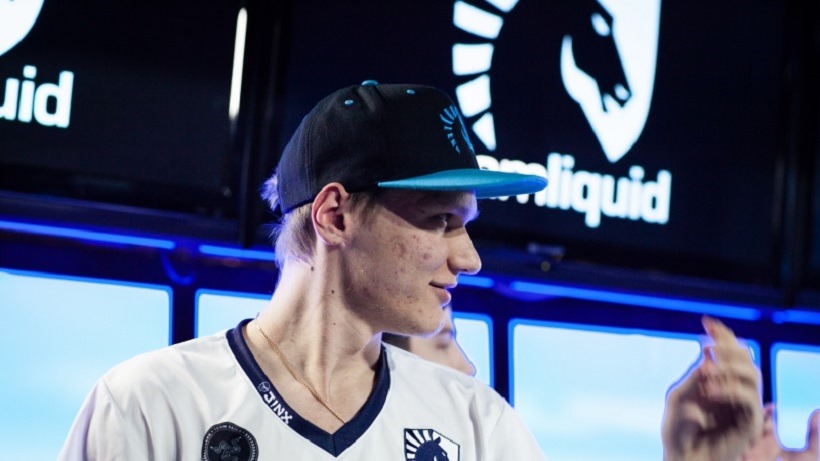 Oleksandr "S1imple" Kostyliev, the European wonder who moved to the United States to play for Team Liquid, has parted ways with the organization after four months. S1mple, a well-known young rising star, made the move to the United States after success with several teams in Europe. He immediately turned heads in North America as his aggressive play style rattled a few cages in the ESEA and FACEIT Pro Leagues. Upon joining the starting lineup for Team Liquid, S1mple fast became the start of the team, and a crucial component to their semi-final finish at the MLG Columbus Major.
Prior to the Major, the Ukrainian player was key to their success as they became the top North American side. The unfortunate truth for Team Liquid, was that S1mple is not the easiest player to get along with, and that became clear as they went on to Dreamhack Masters, and it all seemed to fall apart.
S1mple is well known for his somewhat negative attitude, often fighting with teammates both inside and out of the game. As mentioned above, after their incredible defeat in the semi-finals of MLG Columbus against Luminosity, it became clear that there was trouble brewing. This fear was cemented after their performance at Dreamhack Masters showed a clearly disgruntled S1mple. He was bursting into the site alone, doing uncharacteristic plays, which we did not see at the MLG Major. Rumour arose that S1mple had been arguing with both adreN and Koosta over who should use the AWP, and this became even clearer at Dreamhack Masters as Koosta struggled with a rifle in hand.
The official statement from Team Liquid stated that S1mple was homesick, and returned to Europe amidst concerns of his role in the team. This marks yet another team hop from the youngster as he continues to find a team he can flourish in. Replacing him will be Eric "adreN" Hoag, the player he initially replaced – but while Team Liquid facilitates the transfer, S1mple will remain on the team as a streamer until he finds his footing in Europe.
Like esports?
Check out esports central
Last Updated: April 22, 2016