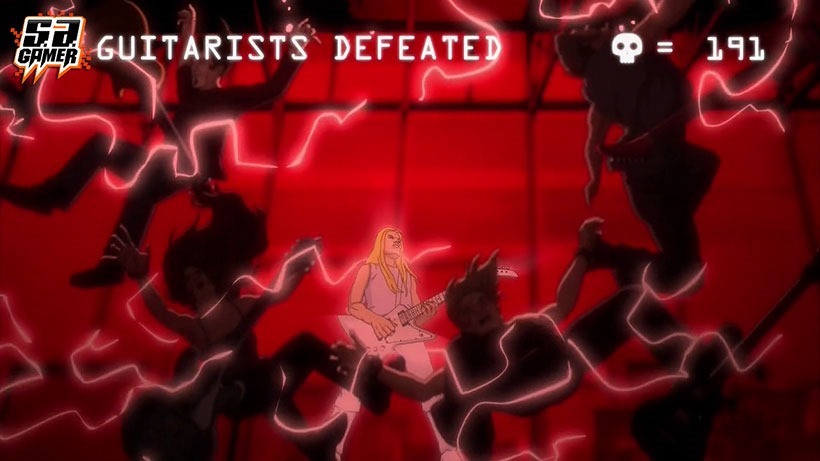 What is best in life? To crush your enemies, see them driven before you, and to hear the lamentations of their women! Lazygamer has always considered the words of Conan the Barbarian to be the wisest of them all, as well as the best advice to act on.
It's the reason why we're pretty much the greatest at anything we do, which usually involves writing news, hiding fart jokes in our header images and verbally abusing our interns. It also means that when it comes to video games, we're unrealistically untouchable at any title that we pick up.
And that's a fact, Jack. We've already gone toe to toe with our "rivals" in the local news industry, SAGamer, on two separate occasions. And both times, we've emerged victorious, like the shining golden Destiny gods that we are.
Obviously, the third time is the charm, because SAGamer just can't get enough of our unique brand of dishing out punishment. Which has resulted in that lot challenging us to a Guitar Hero Live contest at rAge this year, to see who has the fastest fingers in all the land.
Naturally, we decided to respond to their childish and immature article, in our own signature manner:
So yes, SAGamer, we accept your challenge, if you can call it that. Our fingers versus your digits. Ridiculous hair meets shaved head. You can't kill the metal, and nothing is more metal than Lazygamer according to the box of black long-hair wigs that we just bought for the event.
We're ironing our denim sleeveless jackets, washing the tightest of leather pants and getting ready to rock you. So c'mon down to rAge this year folks, to see SA Gamer get thrashed like a boy band attempting to perform a cover version of Dragonforce's Through The Fire and Flames.
Bring your Zippo lighters, form a mosh pit and get ready to rock and roll. SA Gamer, you're on.
Last Updated: September 9, 2015