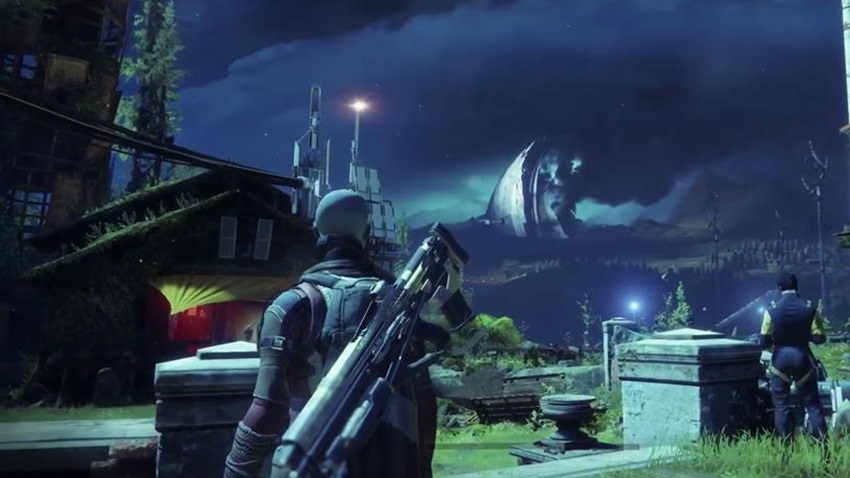 The Tower of Destiny's first cycle is gone, having been renovated with extreme prejudice by the Red Legion and the ultimate landlord, Dominus Rex. Your freeloading ass is out, your buddy the Traveller can't help you due to space-magic reasons and you need someplace to help store your collection of guns. It's off to the Farm then for some fresh air, chickens and football.
That's the location where you'll spend your downtime in Destiny 2, as IGN debuted a first look at the Farm. Here's a visual tour of it:
Looks like a standard hub then in Destiny 2. Destiny the first had three such locations to cool your heels off in: The original Tower space, the Reef station that debuted in House of Wolves and Rise of Iron's Felwinter Peak. The Farm looks like a more quaint hub to explore, possibly drawing on assets meant for the Wildlands of the original Destiny that never made the final cut on launch. More than just being a place to stock up on bounties and ammo, the Farm will also be a hub that gives players a chance to stand out. And games of soccer.
"Kind of in the same vein as the soccer idea, we're trying to find a way for people to entertain themselves, a way to draw attention to themselves," Destiny 2 narrative lead Ryan Ebenger said to IGN.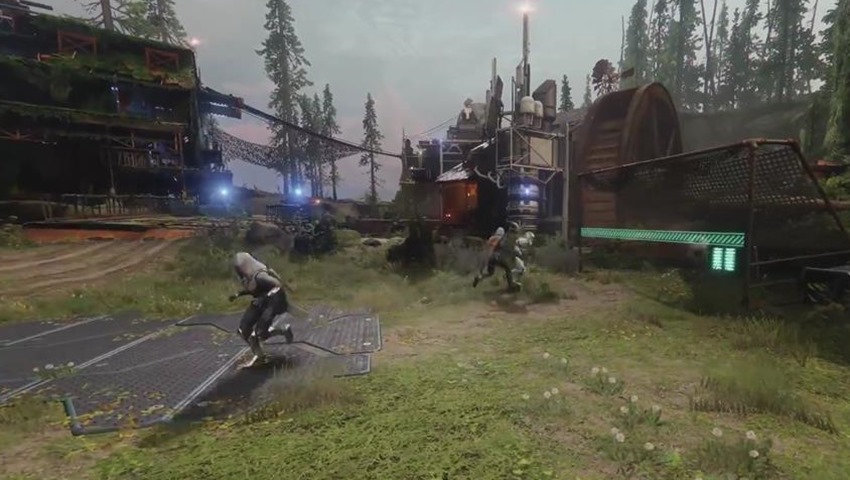 One of the challenges for Destiny 2 is to realise the idea that you're going to be here with 25 other players and we want to give you a way to draw attention to yourself and be noticed at how people look at your gear. So we have soccer, you start a game with other players and then there are activities here that'll let you run faster or add an effect to you that other people will notice and as people spend time in these spaces they'll learn how to acquire flair like that.

And so you may notice that when the game launches, people doing things that you didn't think were possible in this space and you'll follow them around and figure out how they're doing it and then learn to do it yourself just as a diversion.
Not much longer to go now. Destiny 2 hits Xbox One and PS4 on September 6, while PC players have to wait until October 24. Don't forget, there's a beta hitting screens this month in case you're wanting a taste of Bungie's first proper sequel to their games of Ghosts and Hobgoblins.
Last Updated: July 6, 2017