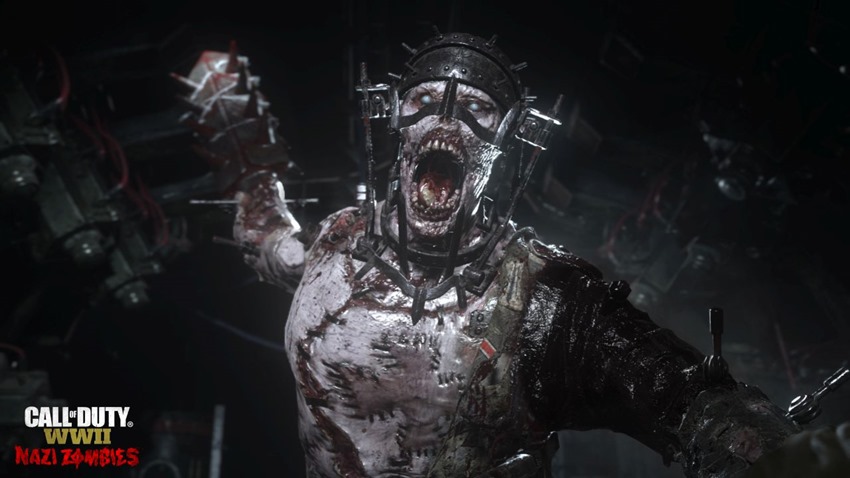 ACHTUNG BABY! What's worse than a Nazi? A Nazi who just won't stay dead, that's what. Out of all the niche genres to ever emerge in gaming, who would have imagined that shooting Nazis right in their stupid rotting racist faces would have been so satisfying? Actually, I did. Which also explains why I have a lifetime ban from every cemetery in Germany.
Scratching that itch to pop a cap in Reich said Fritz on the digital front at least, is Call of Duty. While I've always been a bigger fan of its single-player campaigns than I have the multiplayer, the Zombie components have managed to be the one aspect of those annual titles that kept me coming back for more. Also, somebody make a new version of Call of Duty that is the superb Extinction mode from Ghosts in a proper campaign already.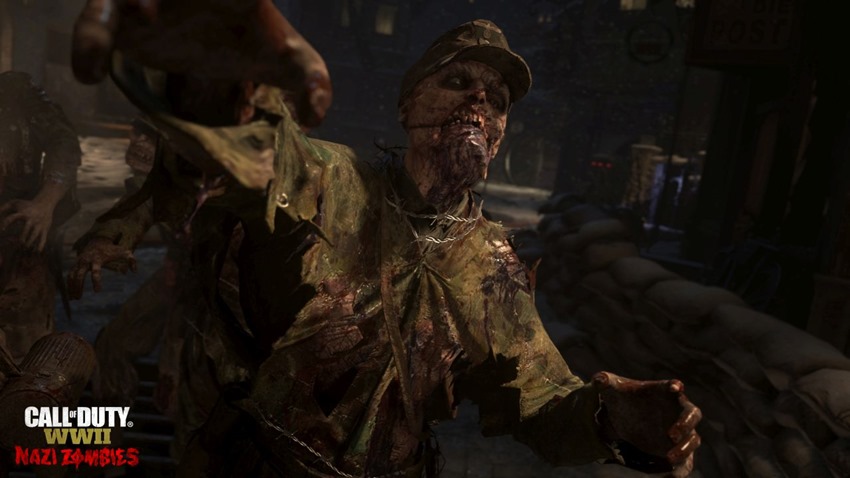 Anyway, Call of Duty is back in the trenches this year with a return to World War 2. While there will be plenty of Nazis to kill, you'll have to double up on putting a hit on Hitler's best boys. Here's the first official trailer for Nazi Zombies, in case you ignored that other video that leaked out earlier this year:
If you can't see the video above, here's the rundown: While everybody is fighting it out in the big dubya dubya two, you're part of a gang who happens to be lifting valuable works of art from war-torn regions held by Axis forces. The village of Mittleburg in Germany during your latest caper holds a "shadowy secret key to an unimaginable and monstrous power."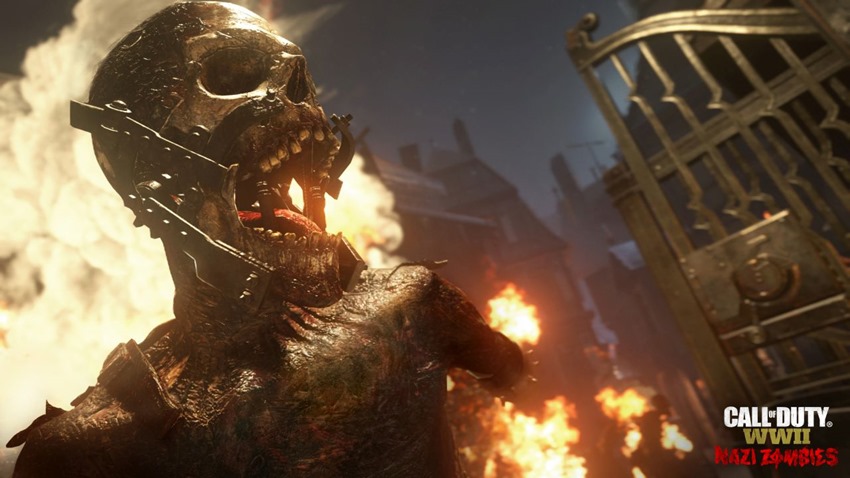 Which kind of happens to be an army of undead German soldiers. Nice. Nazi Zombies has its voice cast, which includes David Tennant as art thief Drostan Hynd, Elodie Yung as art historian and weapons expert Olivia Durant, Katheryn Winnick as tactical engineer Marie Fischer and Ving Rhames as academic army dude Jefferson Potts. The ever brilliant Udo Kier rounds out the cast as Doktor Peter Glucksbringer Straub. Only without the Yuri head-appliances this time.
What are you afraid of Tommy? Ze undead chermans?
Last Updated: July 21, 2017